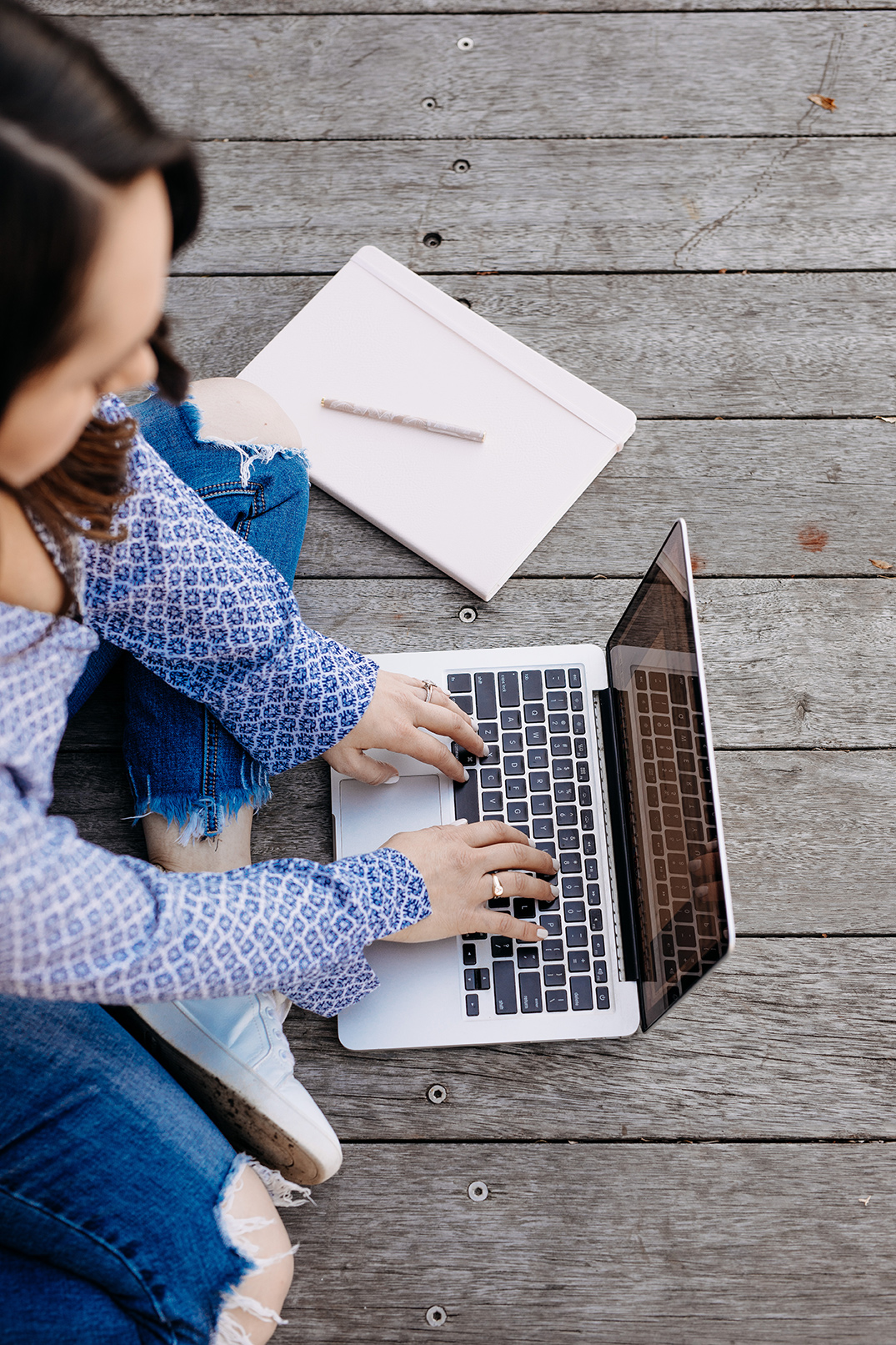 Or wanting to write it… but feeling kinda stuck?

Join me for this workshop and let me help you get your creativity soaring, your book outlined, and your words flowing.
Let's clear away your fears, writing blocks, perfectionism and inaction.
Let's get your best book out of you, and onto paper, and into the hearts and minds of those who need it most.
This used to be a beloved live half-day group workshop and it's now a beautifully rich, deep and interactive self-paced workshop.
I've written three books in four years, and I know the first step in the book-writing process is based in trust…

Trust in yourself.
Trust in your words, your worth, your work.
Trust in the bigger vision you're seeing, where all your hours of writing culminate in holding your beautiful book in your hands; feeling the weight of this book you held in your sights for so long.
And the second step? Action.
Action in the face of fear, doubts, uncertainties, comparison, resistance, perfectionism, overwhelm, and creative insecurity; action that drives your dreams forwards, and brings your soul-based work out of the ether, and into the world.
If like me, you love writing and want to write a book you're truly proud of, I would love for you to join me for this book-writing workshop. 
In this workshop, I'll share with you everything I know about connecting the words in your heart to the words on the page, how to move through that messy, magical, maddening middle, and how to come out on the other side with a book that serves and supports those who need it most (while also knowing you healed a part of yourself through the writing of it)… and so much more.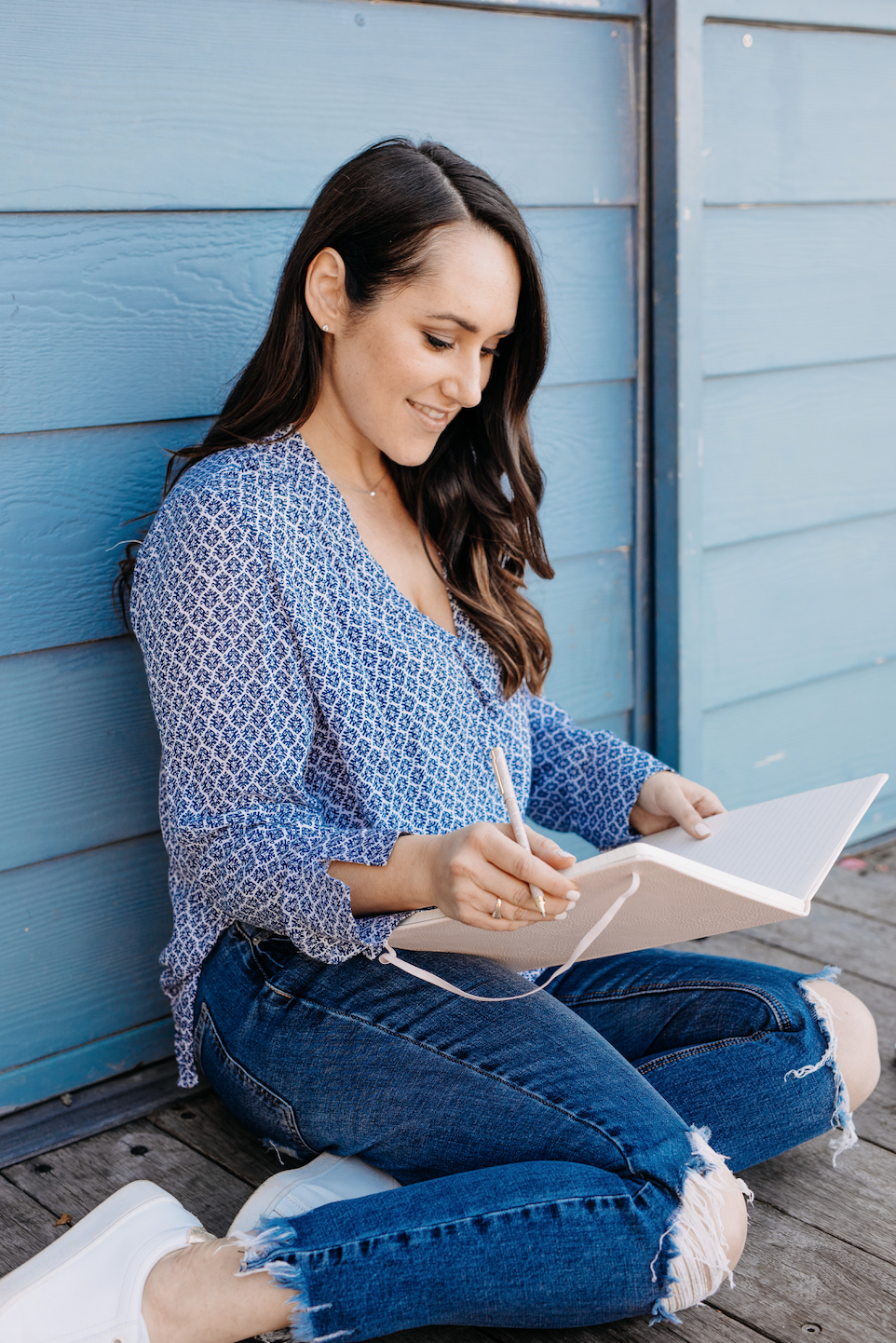 In this workshop, I'll share how to:
Write a book (or three!), from the very first stages, to the very last (beautifully polished) draft
Energetically clear creative stresses and blocks that may be holding you back from feeling really confident about your creativity
Get out of your own way, and write the best book you can write
Tune into your creativity and honour your muse

Stand in your power with your work, your message, your vision… and confidently invite others 

to do the same

Become a prolific writer and creator, without burning out in the process
Write your book with ease and flow, intuition and feminine energy
Mix writing, creativity and spirituality to create your best, most aligned and abundant body of work
Release creative fears, procrastination, comparison and perfectionism
Plus we'll go behind-the-scenes into my own writing journey, having written three books in under four years, all published by Hay House: You Are Enough, It's All Good and Aligned & Unstoppable
If you have an idea of what you want to write, if you've always dreamed of being an author, or if you've already started your book but want some help, you'll love this workshop.
I left with a plan, chapter by chapter of what I'm going to be writing. This is exactly what I needed to give myself permission to start writing and make my book a reality!
I was inspired to book into this workshop because a book had been stirring in me for some time, but I kept putting it off, and was finding it hard to create the time to sit down and commit to it.
I realise now that's it's totally possible for me to do this. Cassie made me see that the book I'm meant to write is all there, it's my job to create the container for it to be brought into physical form. I've learnt practical writing habits and mindset shifts that will make the writing process flow much more easily.
Finishing this workshop, I now feel more ready than ever to write my book! I am filled with belief that I can write the kind of book I've known has always been in me.
I loved the intimate nature of this workshop and the care Cassie took to understand each person and the book they are writing. It felt so supportive, positive and encouraging. If you want to write a book, this workshop is exactly what you need to bring your book ideas to life.
– ANNABELLE MATSON, Life Coach
I'm so grateful Cassie offered her wisdom and experience with us! I've taken a few other book writing classes but I haven't felt as inspired as I did from this one.

I loved the workshop so much and got so much out of it. It was such an honor to be in class with Cassie, since I've always wanted to come to Australia and this time I could just work with her straight from my own desk/bed.

I've been following Cassie for a long, long time, and I have always been drawn to what she shares because of how much she focuses on making things simple, and prioritizing the importance of self-care.– NATALIE WALSTEIN, ANNABELLE MATSON, Life Coach
I've made more progress with my book during this workshop than I have in all the months trying to write it on my own.

Cassie's gentle guidance, space to actually do the work, and the connection with others on the book writing journey is wonderfully motivating. Seeing my ideas take shape and leaving the workshop with an actual book outline made me feel like this dream of mine isn't that out of reach after all. This workshop is for you if you'd love to finally start doing what you've been longing to do… write!– NATALIE KLADNITSKI, PhD, Psychologist & Business Coach
I used to feel stressed, overwhelmed and confused at the thought of writing a book, even though I knew deep down… writing a book was in my life's plan.
I had to build my confidence through action, I had to let go of my fears through building my trust, and I had to remember that I didn't need to know the outcome, to keep writing anyway.
Now, even if (or when!) I feel overwhelmed or daunted at the words on the page, even if (or when!) resistance pops her pretty head up, even if (or when!) it seriously feels like I have no idea what I'm writing, or if anyone will even read it… I have a deep trust in this creative process, and in my creative capabilities.
And that makes all the difference when it comes to writing and actually completing your book.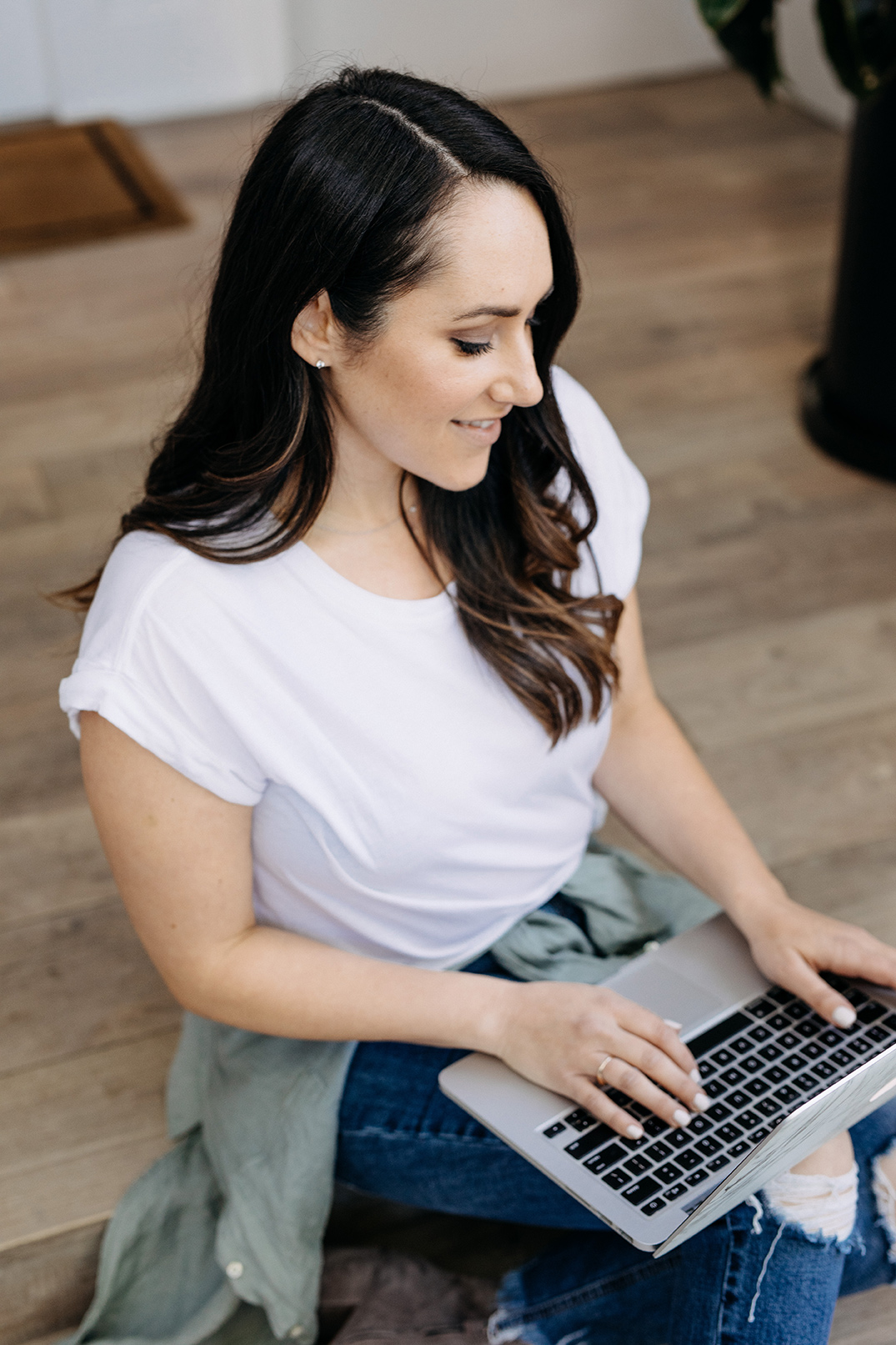 Write your book with ease and joy (after, you know, moving through the resistance)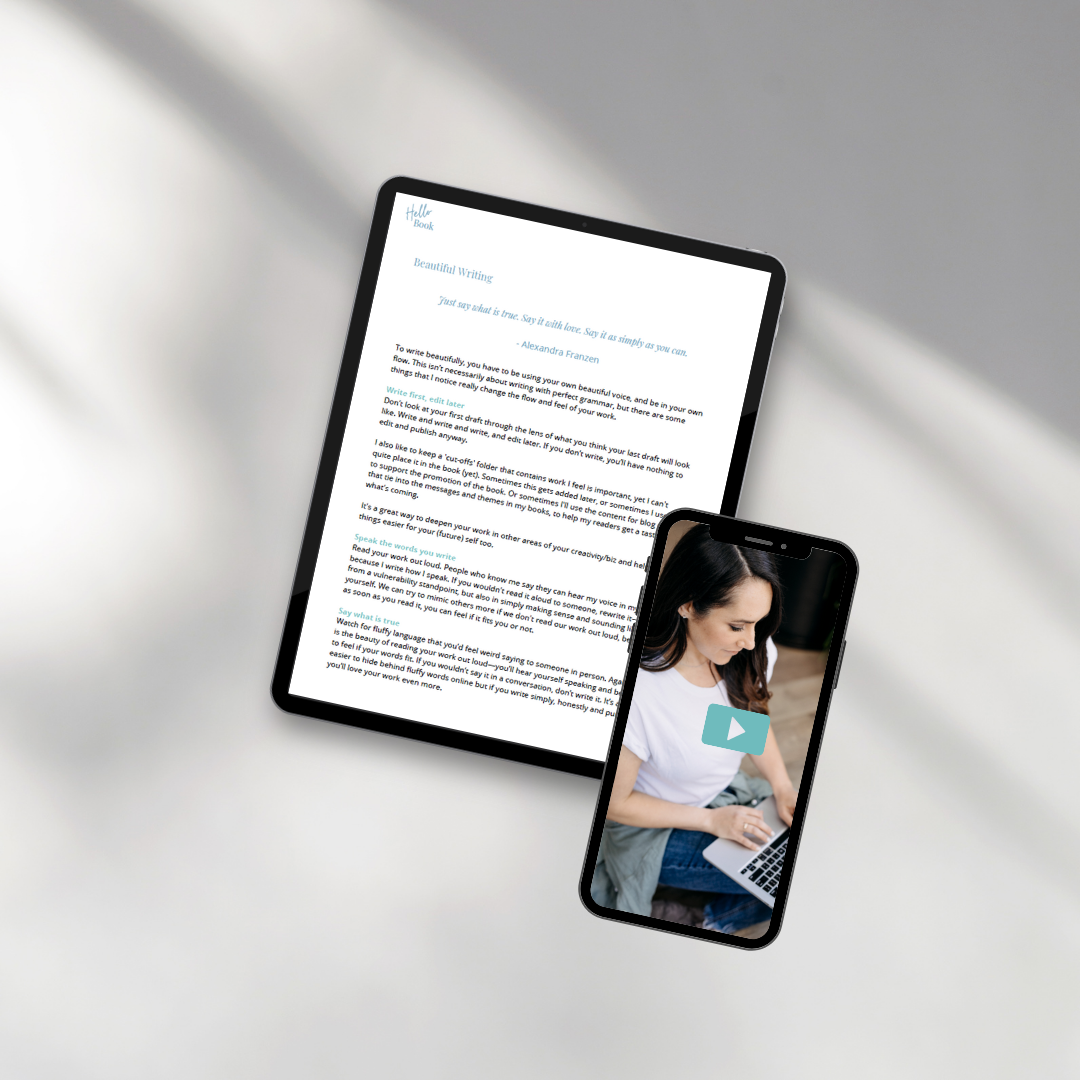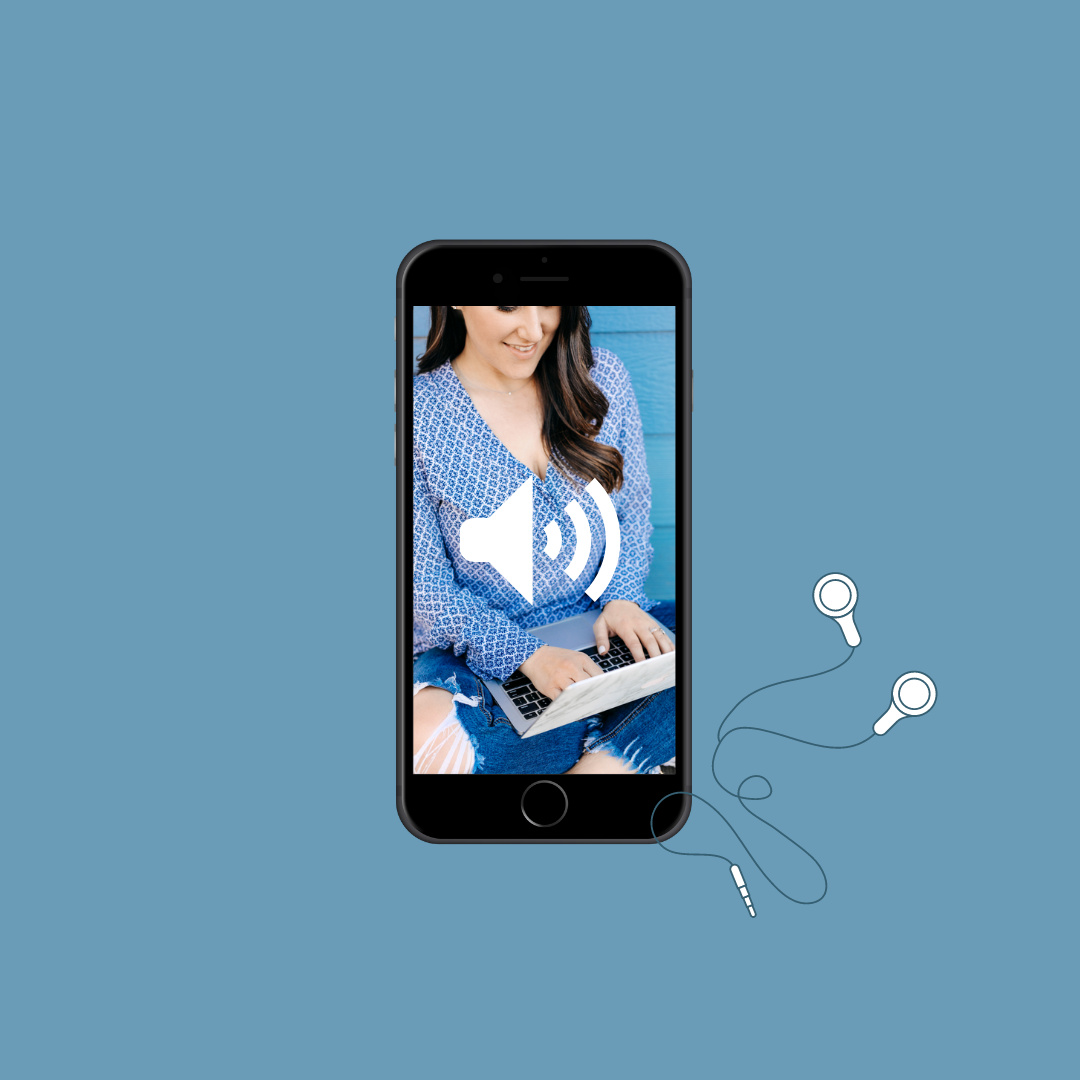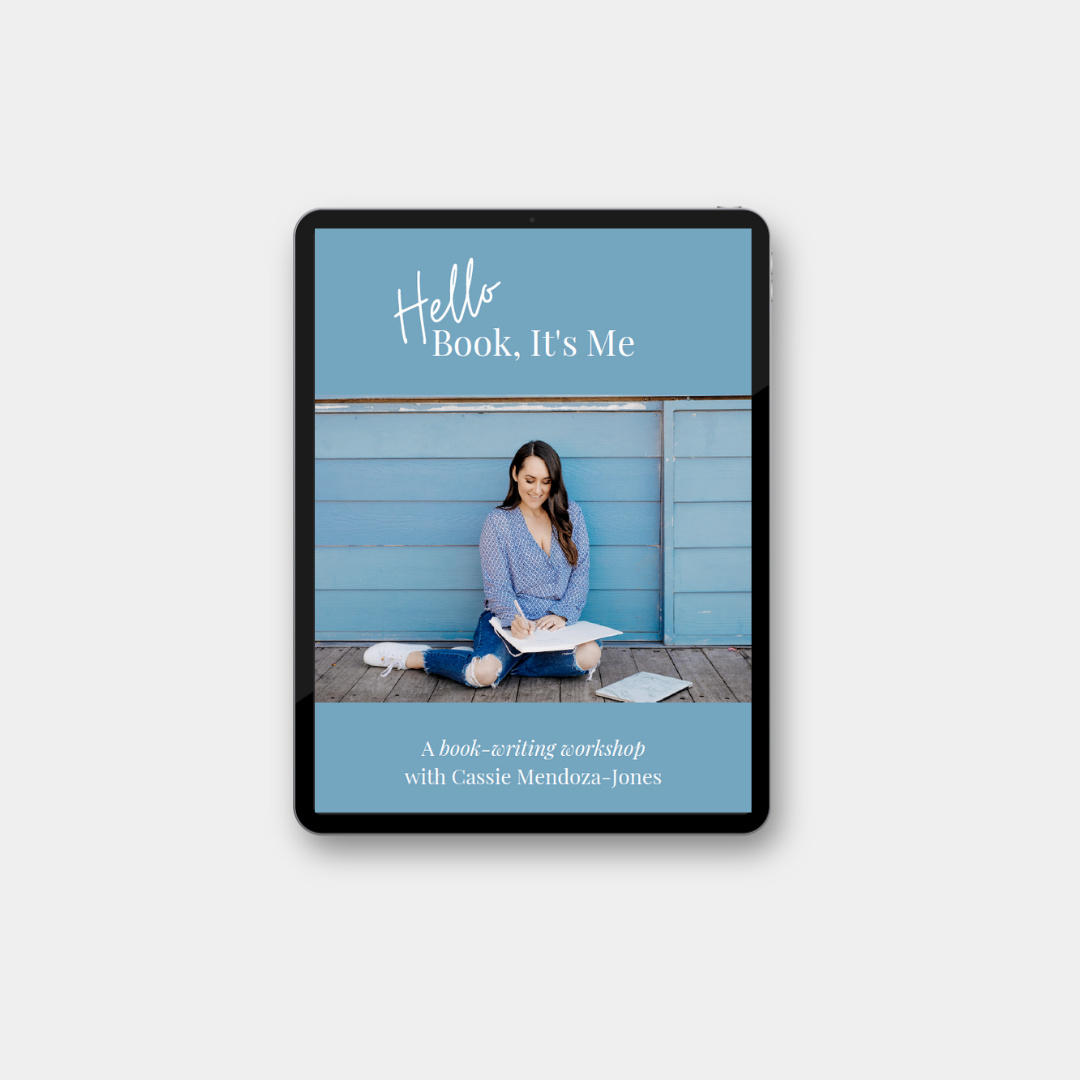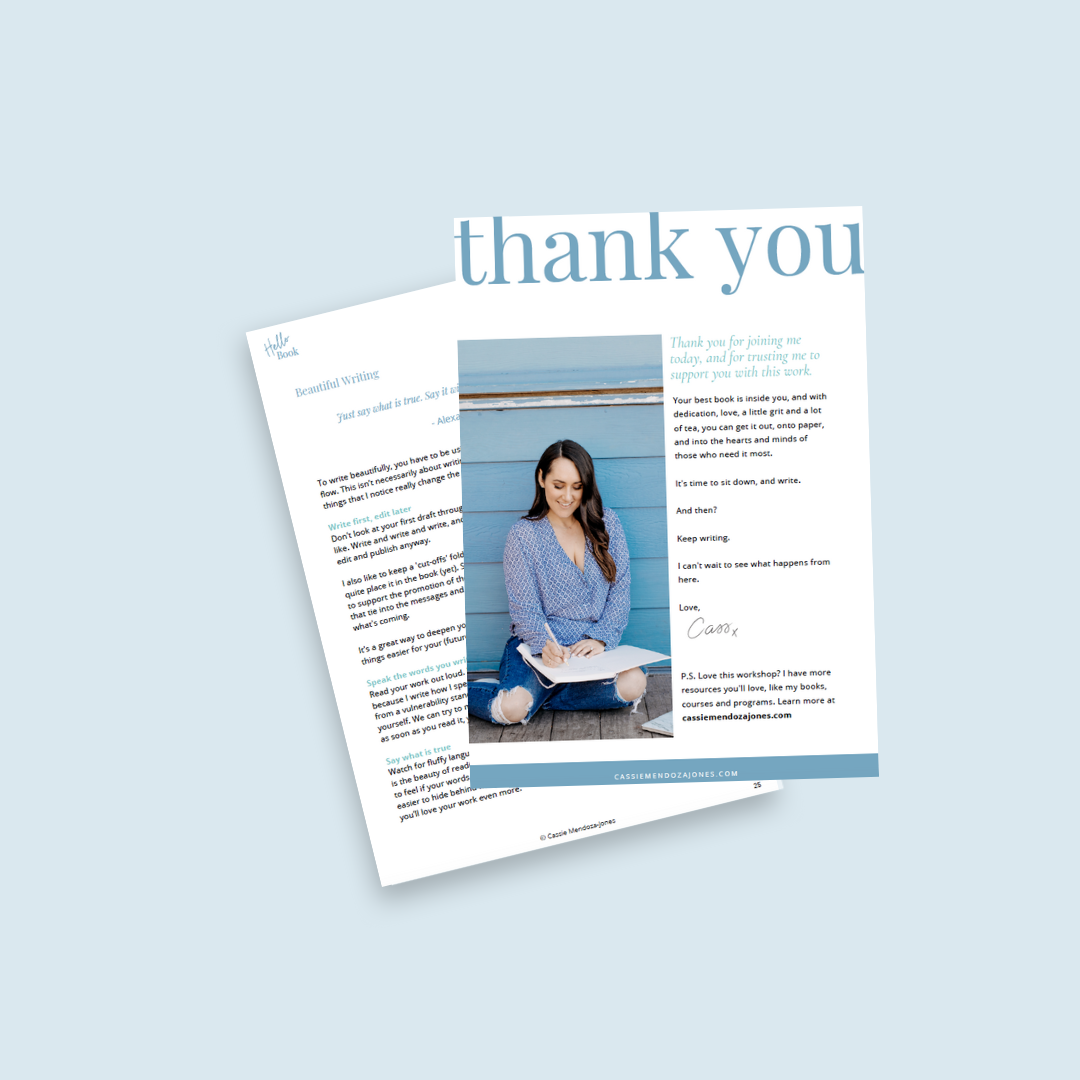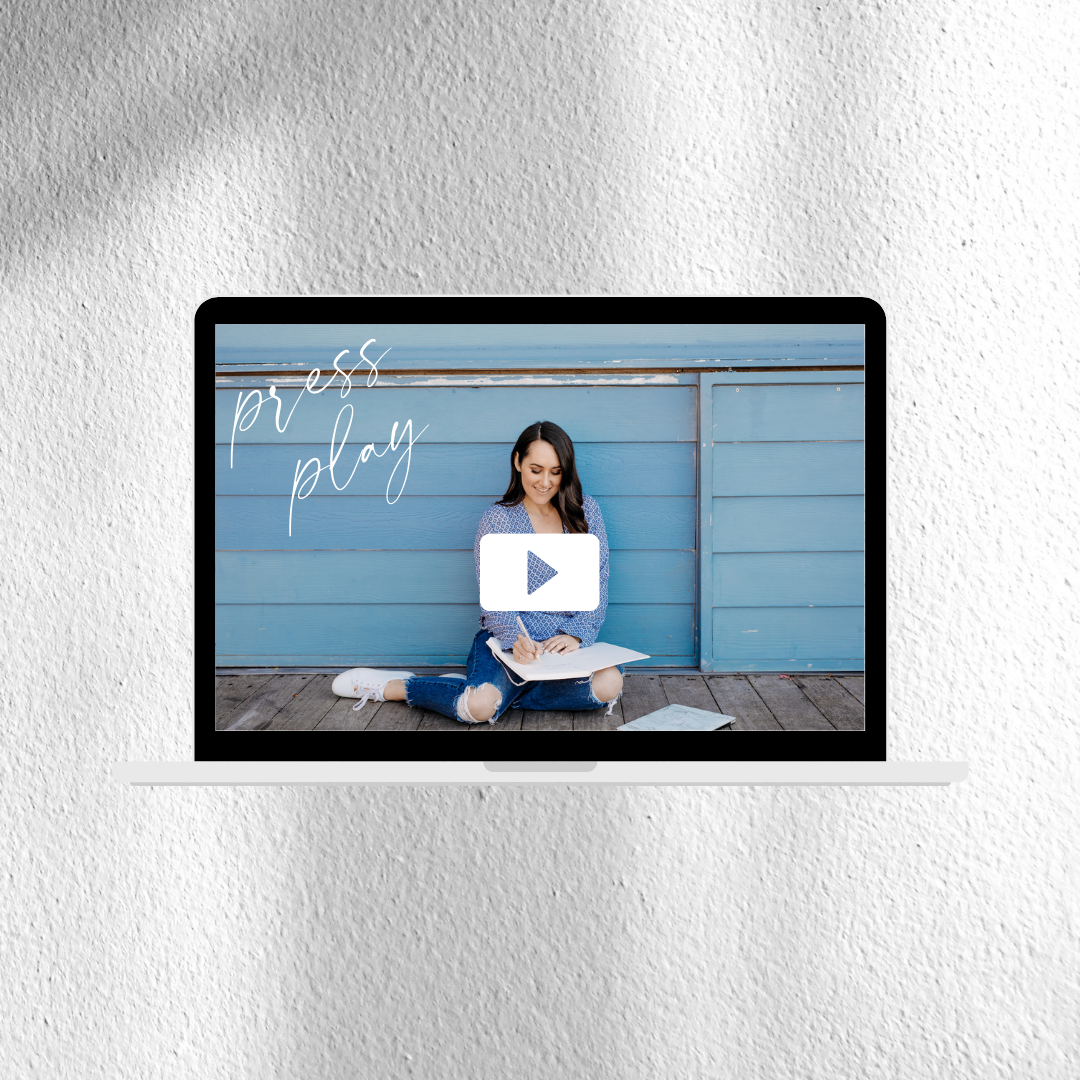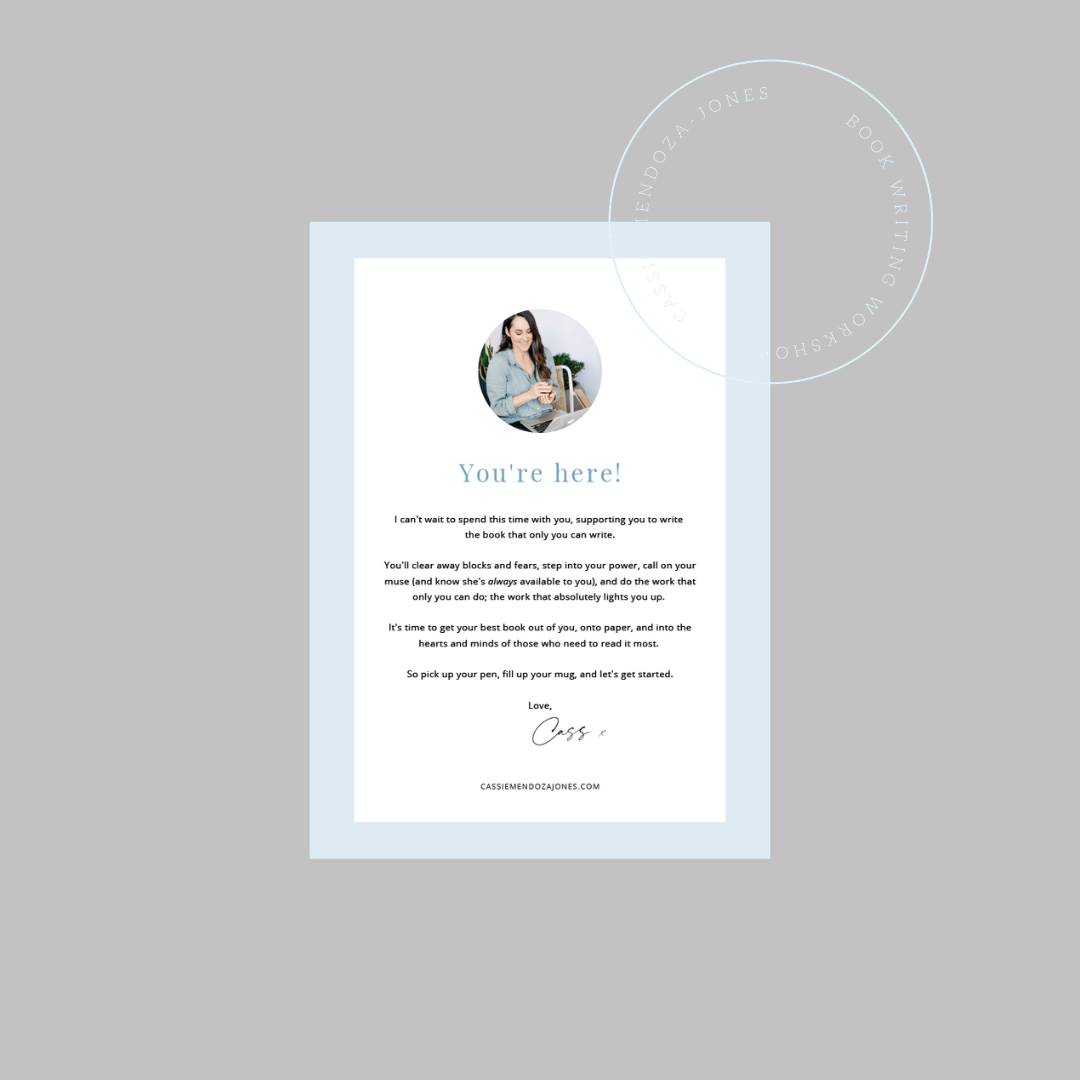 It's amazing to learn from someone who has done it all before. I feel so empowered, clear and aligned.
I just LOVED the book writing workshop! It's such a vibe. Cassie is brilliant, she walks you step-by-step through the process of writing your book, and addresses ALL your questions (and fears, doubts, and what-ifs).

If you want to get into momentum with your book (or book dreams/ideas), this workshop would be ideal for you. Absolutely follow your heart.– ELYSE SANTILLI, Life Coach & Writer

You'll be so happy you decided to do this workshop. You receive years of industry know-how and expertise in one amazing, inspiring, motivating and supportive workshop.
I was excited to join this workshop because I love Cassie's energy and work. When you work with Cassie, you receive the same authenticity and warm energy that you've come to know from her books.
Cass is a dynamic, super intelligent woman that has harnessed the ability to cut through obstacles. If 'unstoppable' had a face you can be sure it would be Cassie's. Such an amazing thought leader, I enjoyed every minute of working with her.
– DOLORES PALAVRA, Author & Psychotherapist
The huge insights and breakthroughs I had throughout the morning was mind blowing.
I was inspired to book into this workshop because I have a book inside of me but was lost at getting it down on paper. The workshop was full of brilliant, thoughtful material I would not have thought to question, or apply to this writing journey.
If you're thinking about signing up for this workshop (I did a private one with Cassie), go for it!
You will gain so much from the experience that is useful in not just writing a book but in life in general. It is truly worth every cent. I have no regrets, only a clear direction and now a stronger mission and purpose than ever before to write my book.
Seeing Cassie's excitement in the book has given me faith and hope that there will be an audience for it. When she told me that this book had to be written… that was the ultimate gift! Thank you.
I now feel so excited and so pumped. I feel like I can genuinely make this dream of writing a book come true.
– LAURA WOODBURY, Teacher, Traveller & Blogger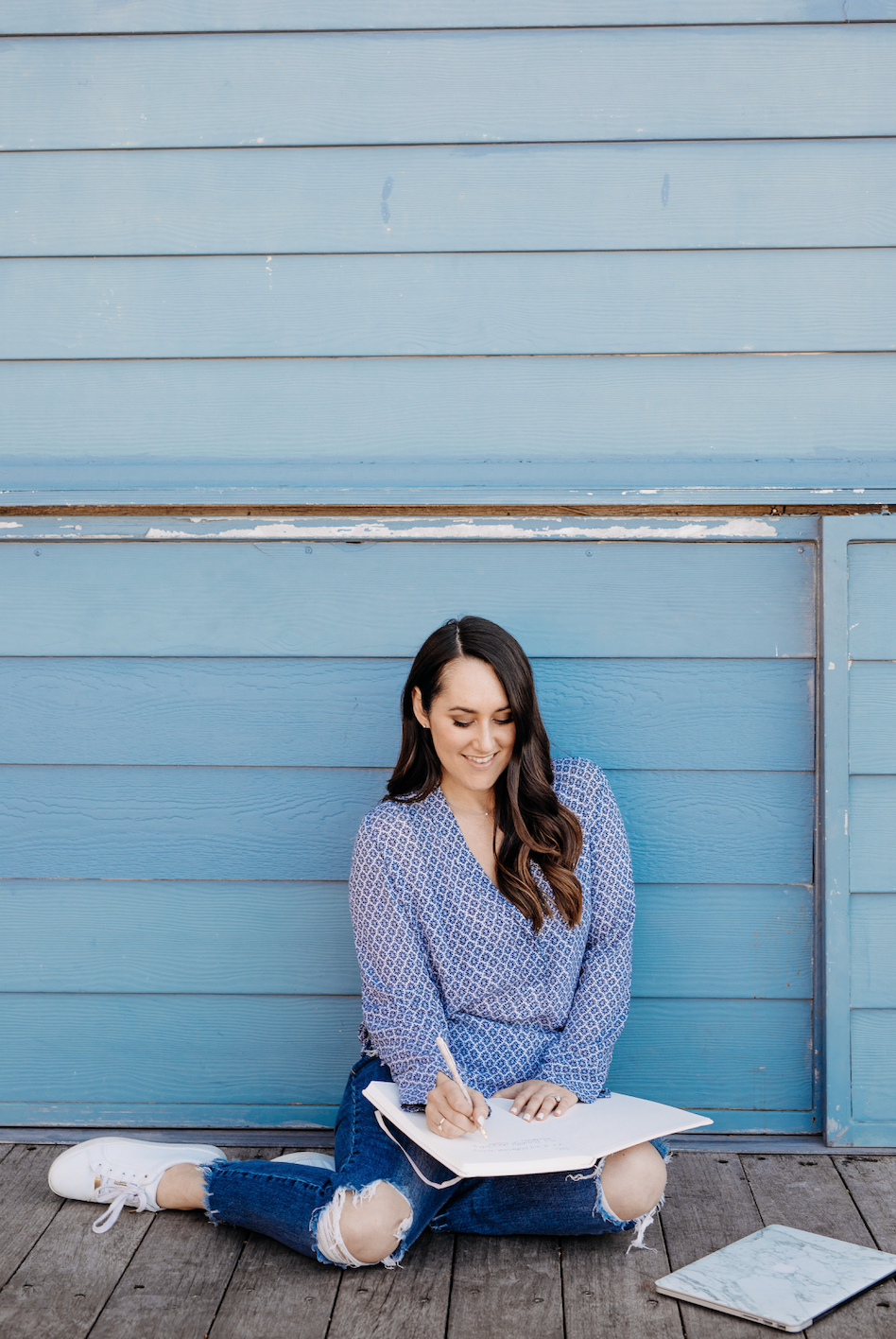 In this workshop, you will:

Get clear on your creative dream/vision for your book.
Brainstorm your book in a way that adds clarity and value, not stress and overwhelm. You'll plan your book so that you know exactly what to start on first to actually move your book forwards.

Learn my secret (and easy) way to write your book outline. You'll finish the workshop with a completed book outline.
Get insight into another favourite trick of mine, to help you name your chapters.
Learn how to add layers and tools to deepen your work, e.g. worksheets, prompts, questions etc.
Sit down and actually do the work you need to do, to get your book out of your head, and onto paper.

Plus you'll receive some amazing bonuses, and so much more…
I can't wait to guide you through how to connect with the energy of your book, clarify your (million and one!) ideas, write your book outline (yep, you'll finish the workshop with a solid book outline!), and get your writing process flowing.
I feel inspired, aligned, motivated and clear. It's now, with all of my new learnings, that my book will flow through me with ease, love and the importance that it deserves.
Cassie's 1:1 book-writing intensive was exactly what I needed in order to launch myself into this next phase of writing. From the moment I arrived at the workshop, to the moment I left the workshop, I felt more in touch with my book (and its powerful teachings) than ever before.
The day after my 1:1 workshop with Cassie, I sat down and opened my workbook to find the same empowering thoughts and feelings rushing back to me. I am aligned, I am excited and I am ready to become an Author.
Cassie's workbook is gold! I've learnt critical tools, useful structures and the perfect exercises that will now allow my book to flow through me with complete acceptance and importance. Thank you, Cassie, for the blessing that was your workshop, I am full of appreciation!– NATALIE LONDON, Youth Speaker, Writer & Growth Consultant
I really loved the workshop, thank you. It gave me the answers I needed.
During the workshop I actually decided to outline an entirely new book, and it just flowed out of me. I am very thankful to be guided by Cassie, and for what she shared.
It has given me so much more confidence and I'm very excited to get cracking on my writing, now that I feel like I can manage this so much more easily. Thank you again for a wonderful workshop.– PETA JAY, Writer
The best part about the workshop was really getting to know my book, and getting my vague ideas floating around my mind out and onto paper. I now feel so excited and inspired to continue writing my book.
I was inspired to book into this workshop because I've been wanting to write a book for ages, and Cassie's workshop appeared at the exact perfect time for me to get started.
The workshop had a really high vibe, and I felt like I was in really great company. If you're thinking about doing this workshop, definitely do it! You'll come away feeling inspired and it's a fab way to spend a couple of hours with like-minded people. Thank you Cassie, you're amazing and I love your work.– HAYLEY FRENCH, Pilates Instructor & Writer
Write your book with ease and joy (and possibly too much coffee, but hey, whatever works)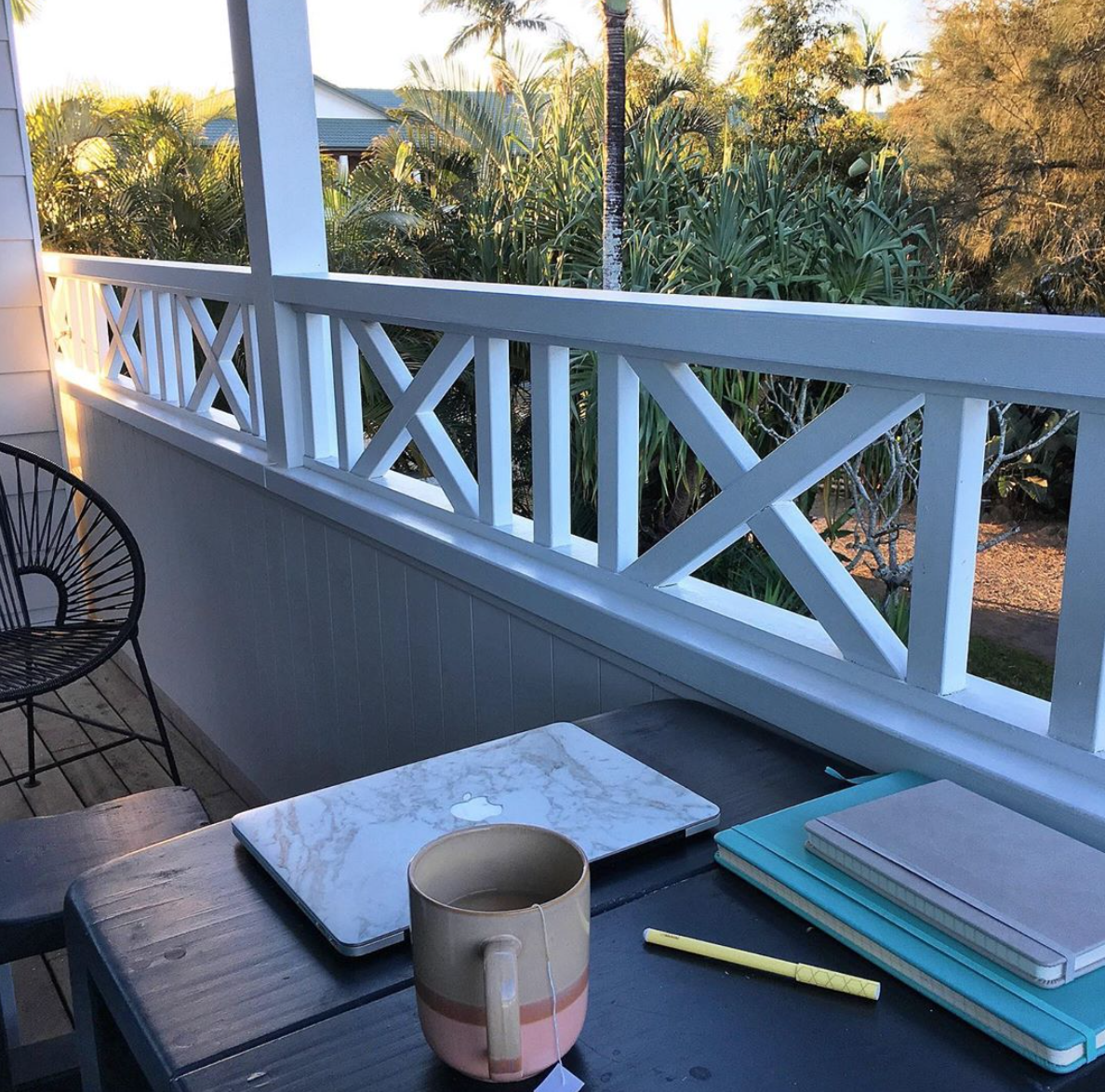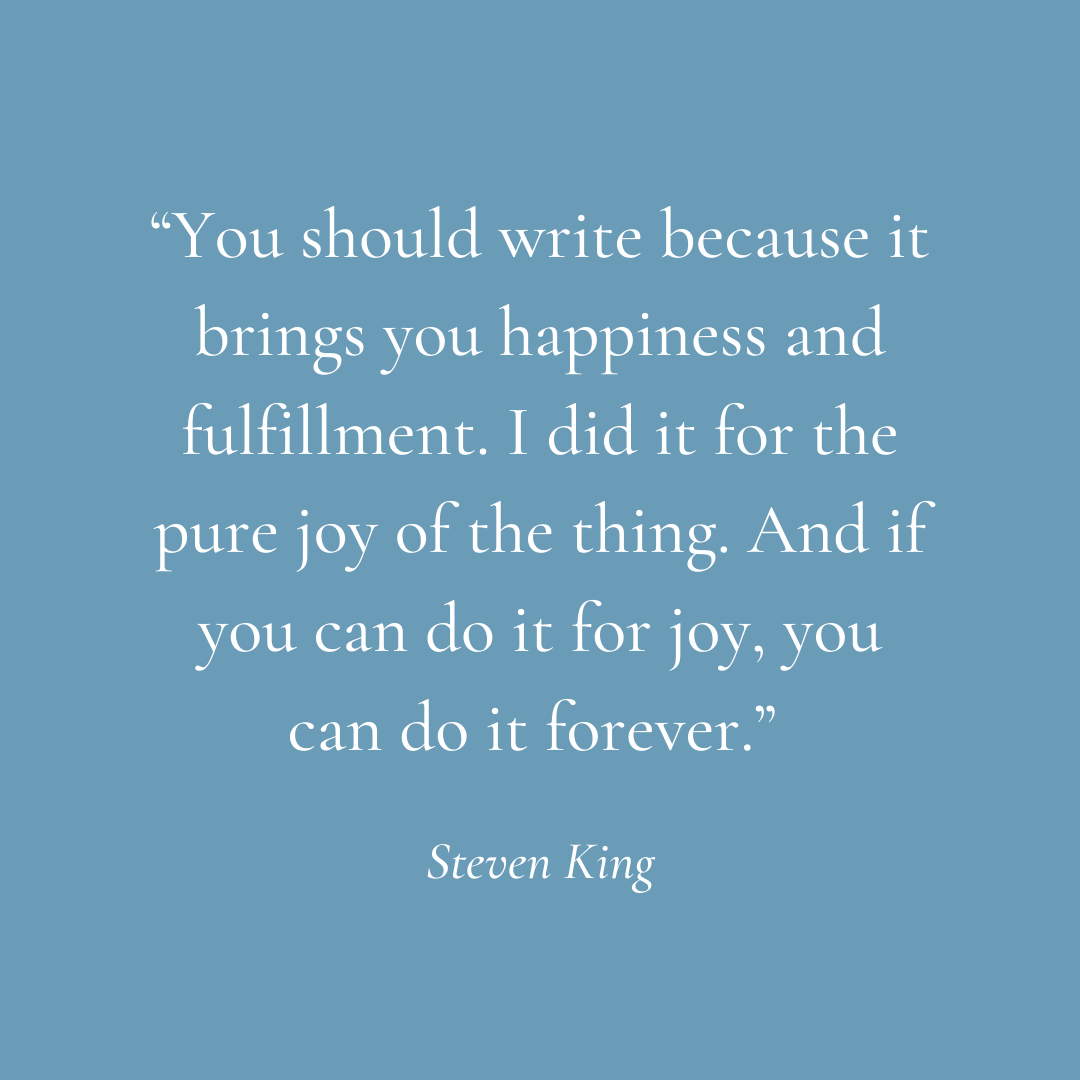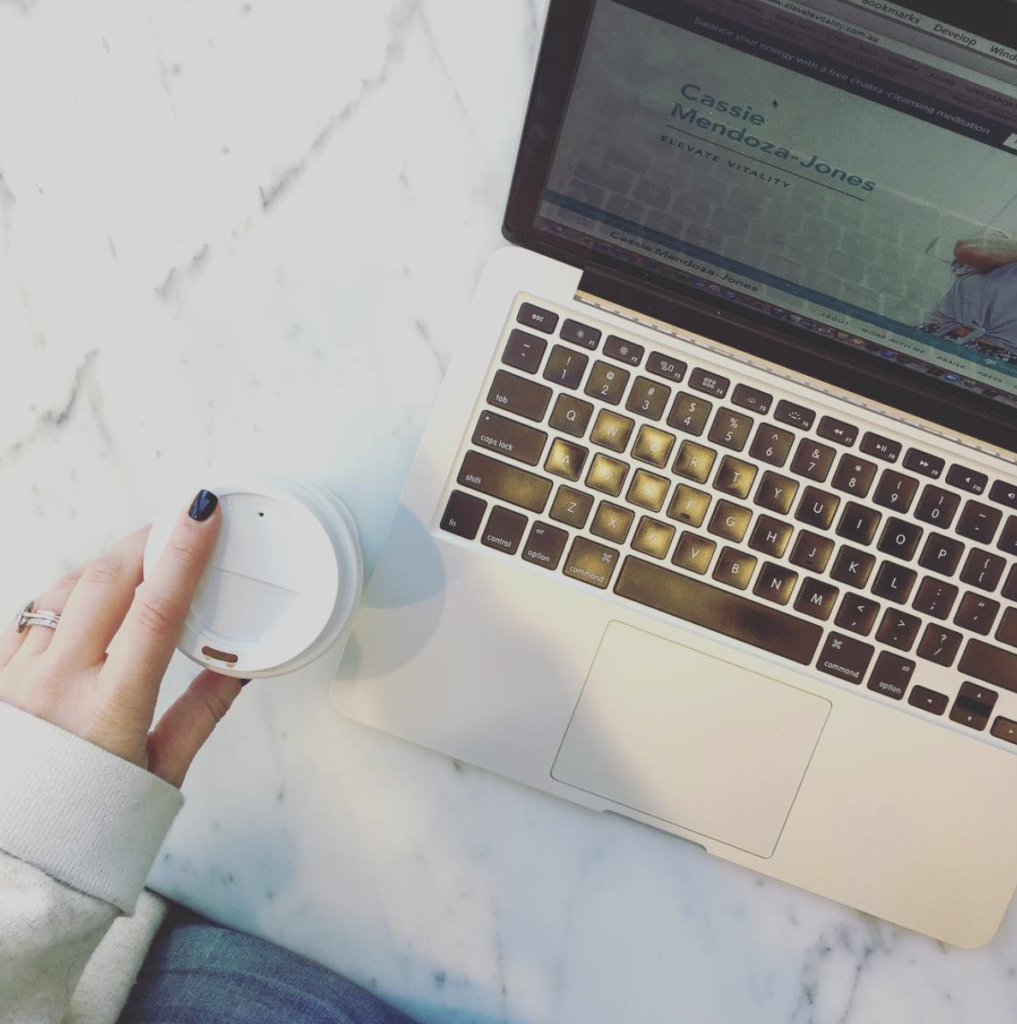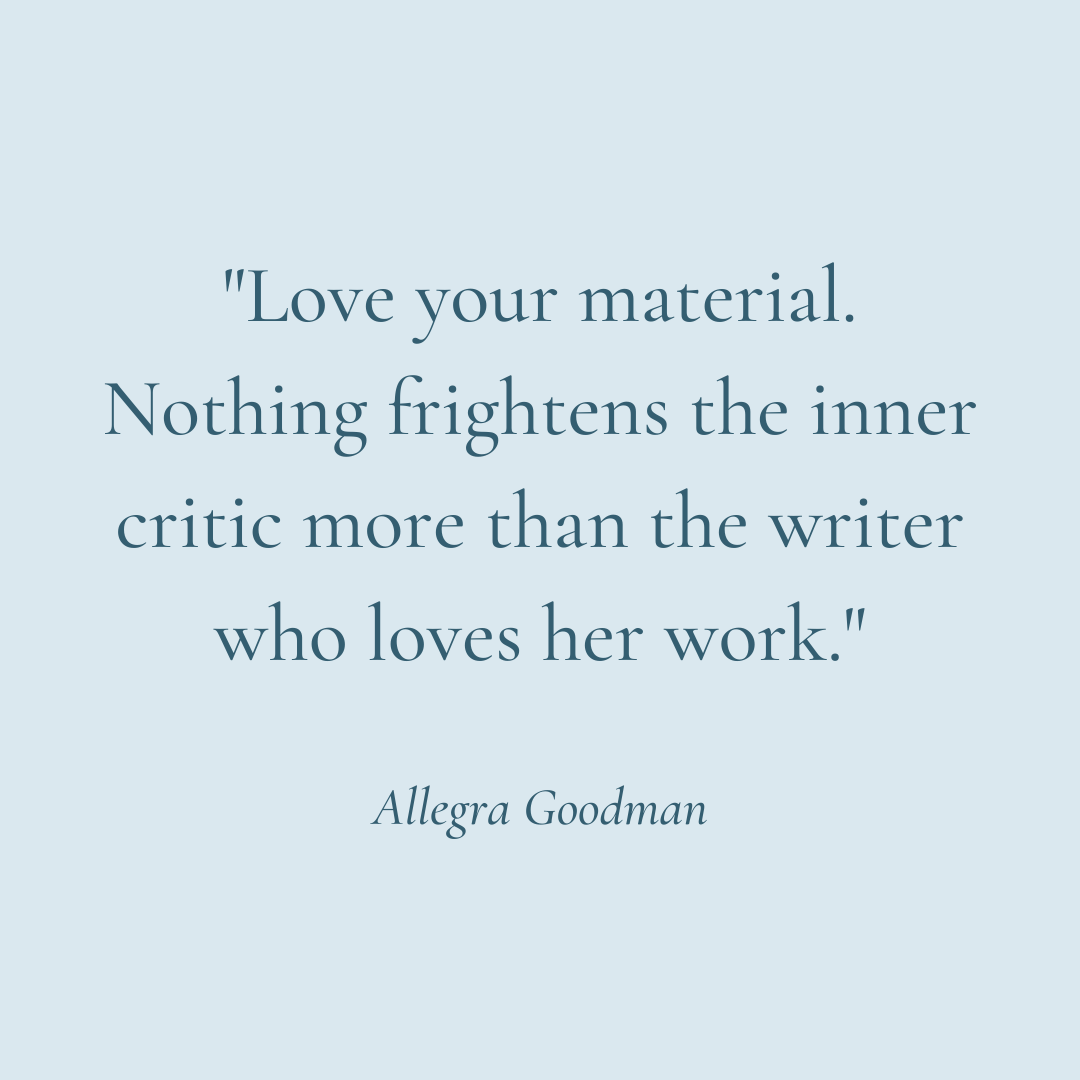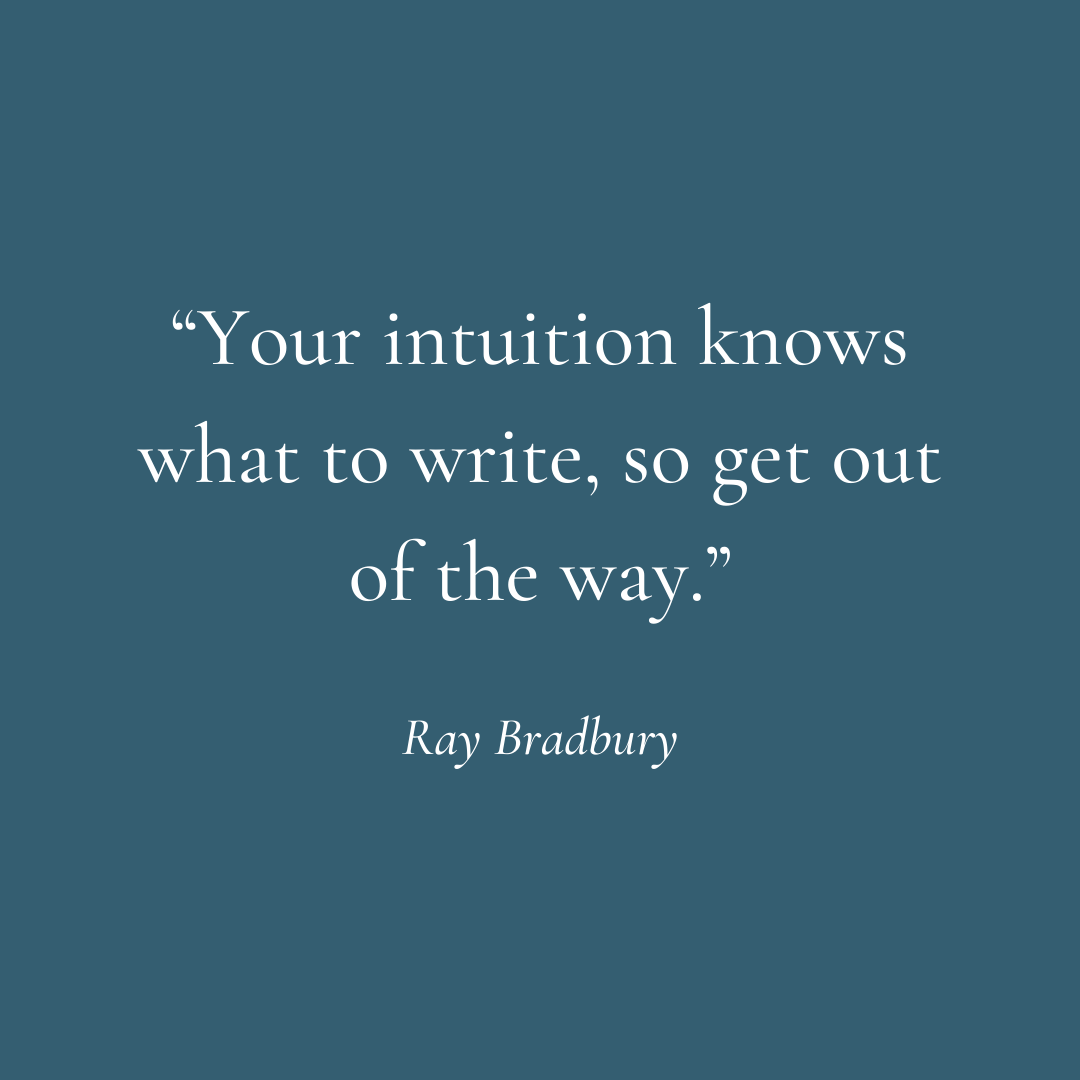 I finished the workshop with a complete outline for my book. I was amazed at how Cassie helped me to put together the ideas in my head. Finally, I had a place to start and a clear path forward.
I've had coaching sessions with Cassie which were amazing in helping me to move forward in business, so I knew that Cassie was the right person to help me start my journey in writing my book.
Before starting the workshop I had no idea how to write a book or even where to start, but I now feel so ready to finally start writing my book.
I highly recommend this workshop. It's put together perfectly for someone who needs guidance on how to start writing and structure their content. The workshop helps release overwhelm, and cuts through all the 'stuff' that holds you back from actually starting. Once you do this workshop you'll be well on you way to writing your book. – Tanya Francois, Counsellor & Holistic Coach
I feel like I'm on cloud nine! I can honestly say that I didn't believe I was capable of producing a solid outline of my entire book so quickly!
My confidence has grown exponentially since the workshop, and that's a huge turning point for me.
You've got nothing to lose and everything to gain from joining this workshop. From down-to-earth tips, to being inspired by a beautiful soul, Cassie offers information that you'll actually use in your daily writing routine. She demystifies the book writing process and generously shares her own valuable experience. Most of all, you'll walk away fiercer and more fabulous, knowing that you've got this!
The best part about the workshop was gleaning useful information, emerging with a concrete outline and connecting with truly supportive, like-minded souls.
The workshop is so excellent and the vibe of the day was just beautiful, feminine and so supportive. Thank you so much Cassie xx– NATASHA WEBER (Astrotash), Astrologer
This workshop is for you if:

You really, really, really want to write a book (most likely self-help or spiritual/personal development).
You want personalised feedback on your ideas, book structure, themes etc. and the chance to brainstorm with me, and a group of wonderful creatives. (I've kept workshop numbers small to allow for this.)
You have an idea of what you want to write, but you feel stuck as to how to turn the idea into an actual book.
You often feel overwhelmed because you have a million ideas you want to work on all at once and you know it's time to get some clarity on where to begin, and how to continue.
You know you're ready for the next step in your writing journey, and you know that means stepping into your purpose as a writer, and writing a book.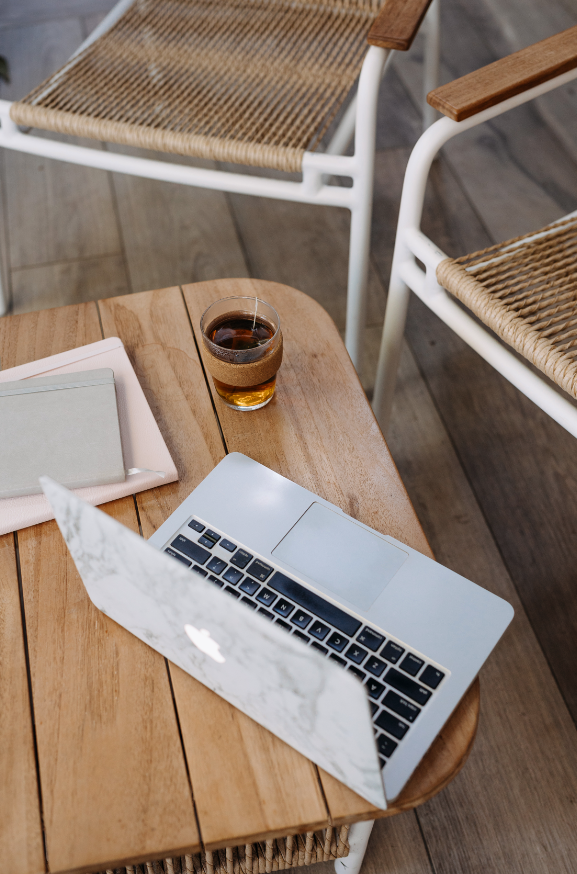 After only a few short hours of being guided and held in Cass' energy, I have a fully fleshed out book outline that feels so inspired and alive, as well as the practical next-steps to bring it to life.
I joined this workshop with nothing more than a niggling feeling that there was a book simmering within.
The best part about the workshop was that it was tangible and actionable; we got to get in and do the work rather than talking about it. I now feel energised and connected to the essence of my book (which I had no idea about beforehand).
My advice: don't wait until you have an articulated idea or well-thought out concept; if you've got even a slight feeling that there's a book on your heart then this is a safe place to start.– JESSICA MILLER, Business Strategist, The Inspired Mark
Cassie creates such a supportive, caring, insightful, creative, generous and knowledgeable container that you will leave not only with the outline of your first book, but maybe more.
I booked into this workshop because knew I was ready to write my book, and that I just needed to be in the right creative container to really get it going, and because I love Cassie's work and knew how valuable it would be
I had so many aha moments throughout the workshop, and completing it I feel relieved, joyful, creative and focused.
It is such a relief to know how 'simple' it is to make my book come to life, which makes me feel joy because I can feel I can actually do this now and I have a freaking outline too! I feel so much more focused and have more clarity now.
If you're thinking about this workshop, I'd say 'Do It!' Invest in yourself; this workshop is so worth it, you may feel like you don't know where the book is inside of you, or maybe you feel it's there but it all feels so hard. Just trust. Cassie will guide you, so you know how to find your book and actually bring it to life.
I came online feeling so unsure and within 10minutes of doing the first exercise, the clarity and focus dropped down, sharpened and said I am here! Yes! Yes! Yes! Let's do this!
Thank you, Cassie, for sharing your work including this workshop. I feel on top of the world. I feel and know I can do this now… and I am doing this.
– LANA TUKUNIU, Body and Energy Worker, Yoga Teacher
Your book is waiting for you to write it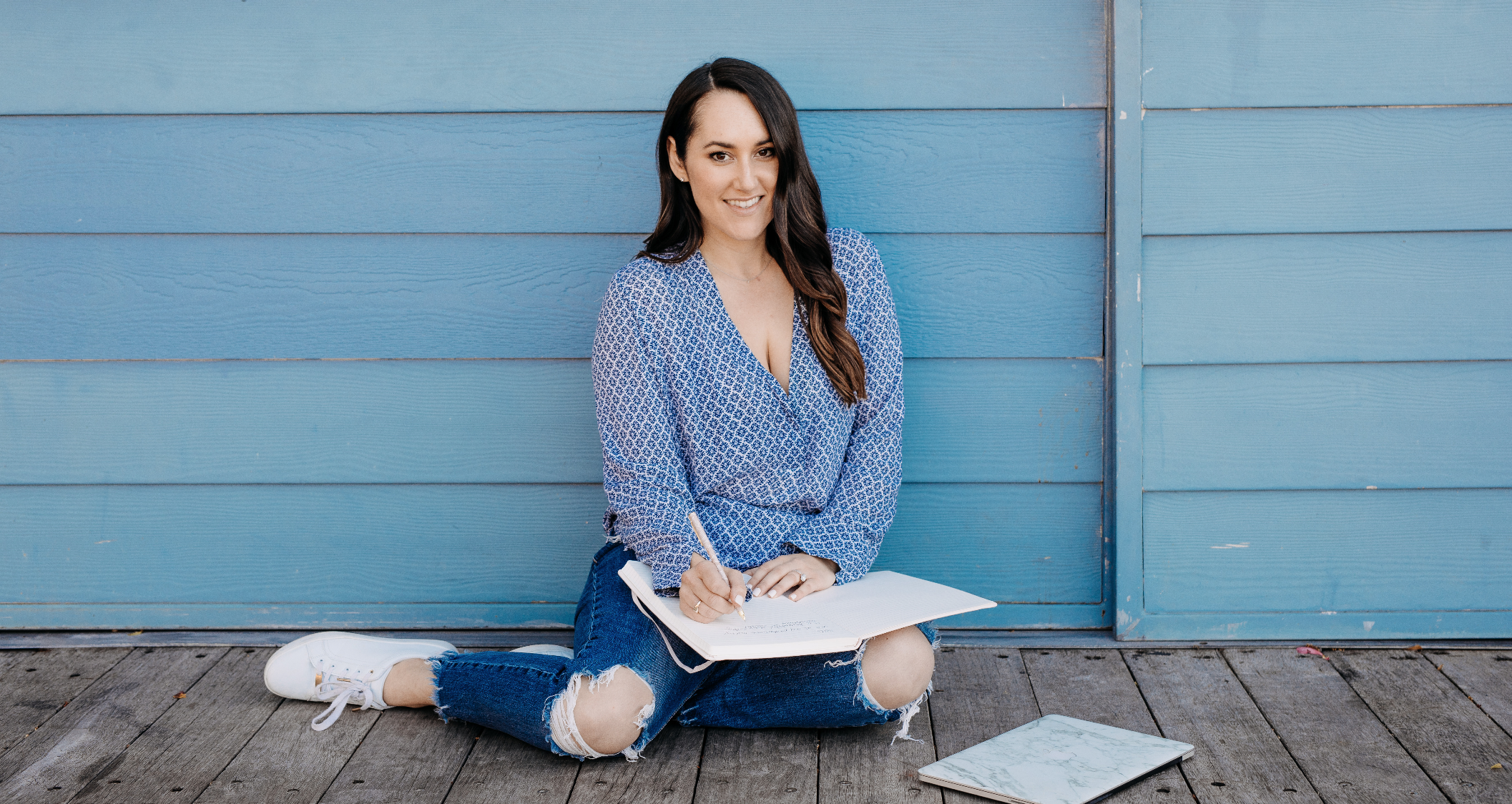 During this workshop, you will:
Map out the book you want to write in a way that actually serves and supports your creativity, and helps you create momentum and flow in the most impactful way.
Sit down and actually… write. You'll finish the workshop having worked on your actual book outline. It'll feel solid and real, and you'll know you're so much closer to your book being out there in the world.
Started (or continued to work on) your book; maybe you've already got some ideas flowing, some words written, some chapters outline. Bring whatever you've worked on, and we'll deepen it together.
Clear away comparison, perfectionism and procrastination and start doing the work you know you're meant to do.
Clear away and manage self-doubt, criticism or fears of being visible so that you can get your work out there and feel good doing it.
Start mastering doing the work; you'll learn about healthy writing habits, how to find your voice and really start using it, how to stop procrastinating and do your work, and how to continue to tune into your creativity in a healthy way (without burning out).
You'll also get my behind-the-scenes insights into how I wrote three books in under four years.
And… you'll be able to give yourself permission to call yourself a writer (among your other skills!), if you want… (ah, finally!).
After this workshop, you will:
Have started (or continued to work on) your book… with so much more clarity, momentum, and an understanding of the energy behind your book.
Have a really clear idea of what you'll be writing (without being rigid in your expectations or goals).
Have a much deeper understanding of how to write and create your book with creative clarity, freedom and joy, instead of always feeling overwhelmed, under-prepared or not good enough.
Know that your work is good enough and feel so much more confident about releasing it into the world.
Feel really clear on how to connect with the energy of your book, with more flow, and less force.
Feel so much more confident in how to fully and truly express yourself using your own voice.
Know that you can open up to finding your own inspiration and step fully onto your own writing and creative journey (comparisonitis, be gone!).
Feel safe, grounded and confident in how to write your book with heart, ease-filled-diligence and devotion, and a lot of flow.
And holy moly, so much more.
You will literally write an entire book outline, before you've even finished the workshop…
What happens when I purchase the workshop?
You'll get a confirmation email plus your login details. 
You'll be able to log in and take yourself through the workshop at your own pace. 
You get lifetime access to the materials inside the beautiful private portal.
Do I need to be crystal clear idea on my book idea to join?
Not at all… a general theme of even a vague idea is enough. You will spend a big chunk of the workshop brainstorming your idea, and the way I guide you to do that really helps to clarify your idea, message and vision. We also open the channel to your creative flow and guidance at the start of the workshop, so it all starts to flow pretty magically from there.
The workshop is such a safe space for your ideas to drop in; you might even be surprised to discover that a whole new book idea lands for you (it's happened plenty of times before!).
Will I still benefit if I've already done your Love What You Create Workshop?
Yes!
You'll get so much out of this book-writing workshop as, while it draws on the core themes and lessons from the original Love What You Create Workshop, it's also a standalone workshop.
We dive deep into your book in an empowering, high-level, intensive workshop, and I know you'll get so much out of coming.
In essence, this workshop will help you write your best book(s).
Do you offer this as a private workshop?
Do I need to be a very good writer to come?
Our inner perfectionist is always the first and last to critique our own work. This workshop is about dimming his/her voice so you can own your gifts and share them with the world.
A natural by-product of writing, writing more, and then writing some more is that you'll not only hone your voice, but your writing skills too. (But to answer your question, no, you don't have to class yourself as a "very good writer" to do this workshop.)
Do you offer refunds?
Due to the nature of this offering, I don't provide refunds for change of mind. (Nothing in this policy though, affects the rights you may have as a consumer under the Australian Consumer Law.) For full sales terms and conditions, please click here.
If you'd like to ask me a question before you purchase, please get in touch.
I had an amazing time at the book-writing workshop, and gained so much clarity about my writing goals.
I now feel so inspired to write my book. When reading You are Enough, It's All Good and participating in your writing workshops, you have inspired me to believe in myself, trust my intuition and value the way I have run my life so far.
Everything happens for a reason and through this process I have found that tuning into my higher self will always lead me to greater self alignment and self-love.
Thank you so much Cass. Thank you for inspiring me through the tough times of self-doubt. I look forward to the creative journey of the process I am beginning.  – MISH WALLACE, Primary School Teacher
I would absolutely love to work with you to help you construct, craft and create a beautiful book you love.