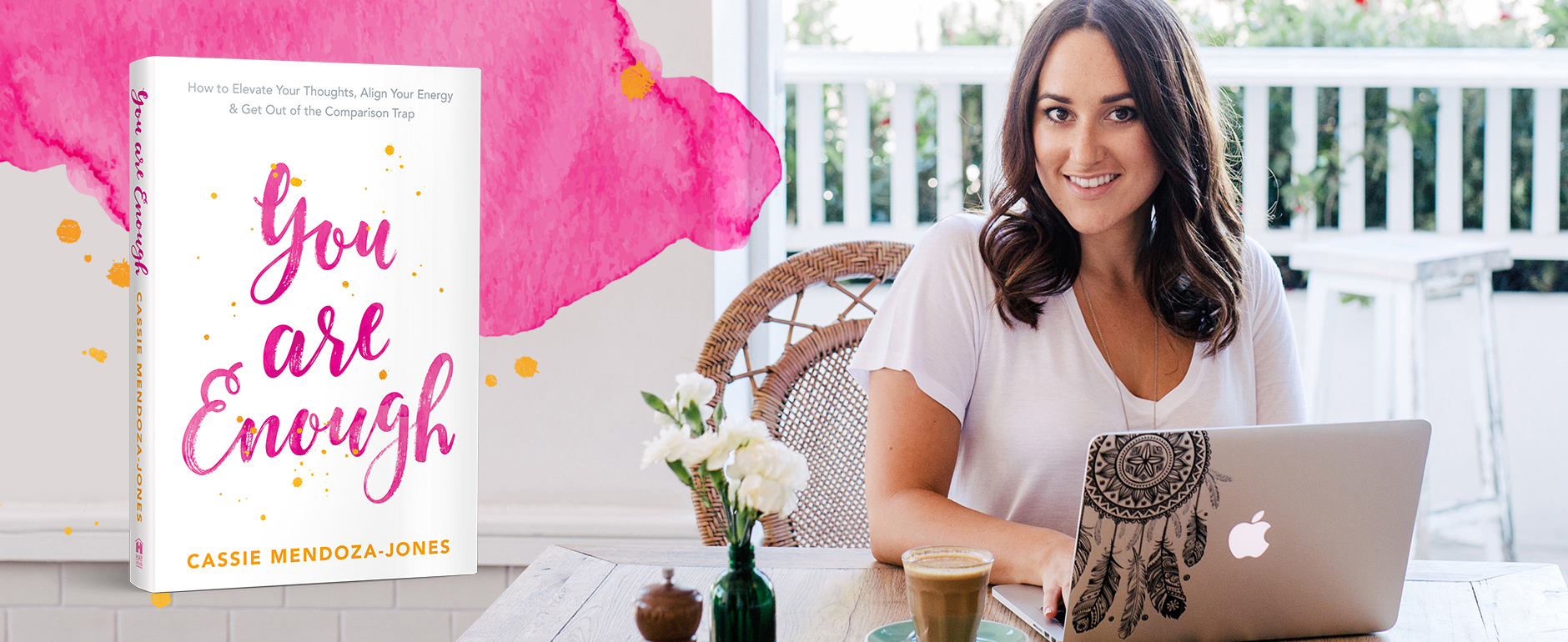 Are you ready to believe that you are enough?
Are you sick of giving yourself a hard time?
Have you had enough of comparing yourself to others?
If you ever feel that nothing you do is good enough, if you're constantly comparing yourself to others and giving yourself a hard time about everything, then I have a message for you.
You Are Enough.
Guess what? Your worth is innate—you can't earn it with accomplishments or by hitting your goals … which means you can't lose it when you think you haven't done enough.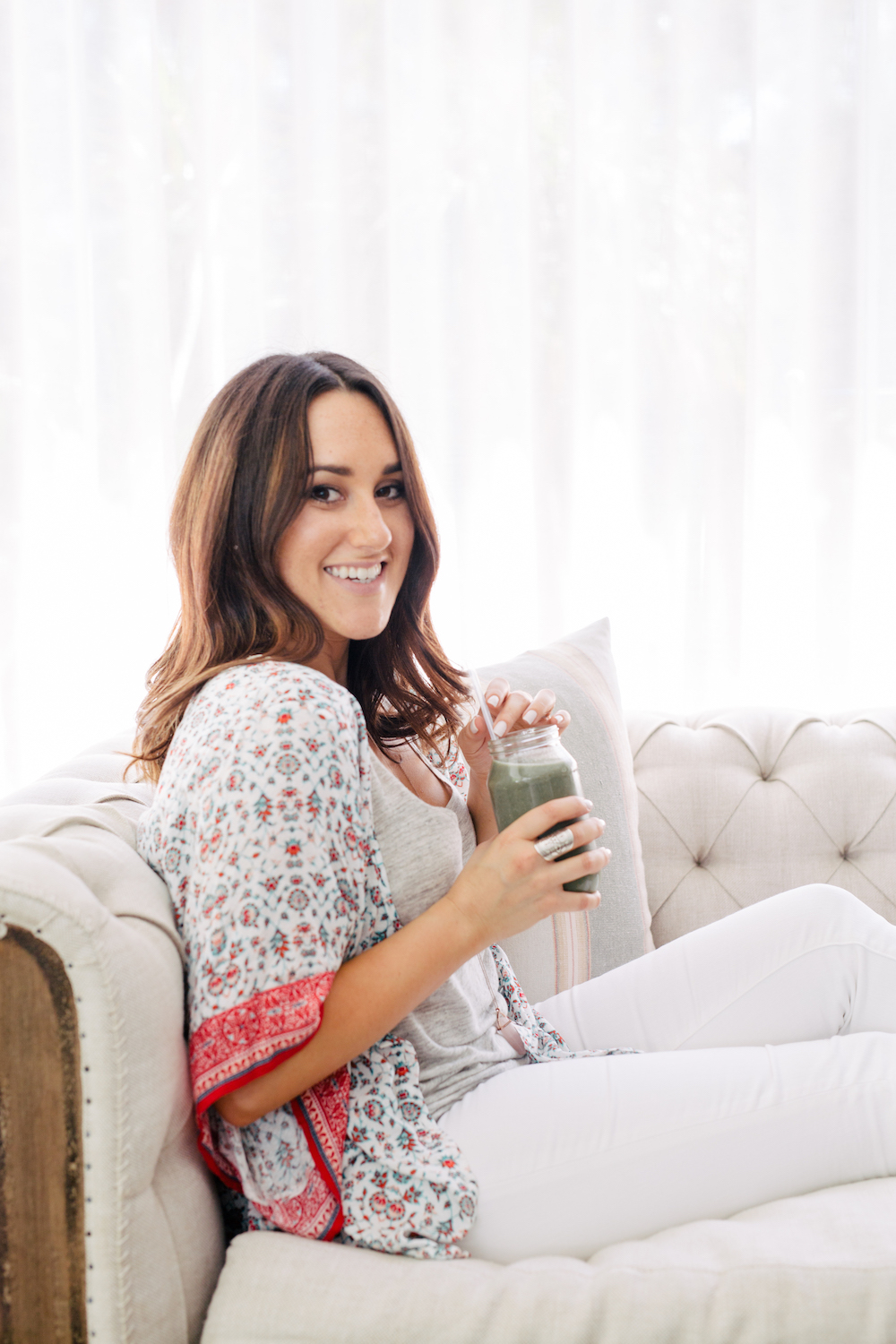 Through this book you'll:
Uncover all the ways you're holding yourself back by comparing yourself to others (or, to your 'ideal, perfect' version of yourself) and start releasing the negative thoughts that are keeping you stuck in the comparison trap.
Learn what your comparison triggers are, and how to heal them.
Start truly understanding and believing that you are enough, and that you don't need to do more in order to be/feel more.
Feel more confident in how to work towards what you want in your life, without comparing your journey to anyone else's.
Shift your mindset so you don't feel you have to burn yourself out to chase this perfect future version of yourself.
Learn how to cleanse and balance your energy, and up-level your mindset with your own energetic toolkit.
Throughout this book, I'll guide you through how to truly know your worth, elevate your thoughts, align your energy and get out of the comparison trap.
It's time for you to let go of the negative thoughts that keep telling you that you'll only be more when you work harder … that keep you stuck, constantly comparing yourself to those around you.
It's time to understand what your body is trying to tell you when you're burning out, pushing yourself to your limits, and chasing self-worth, achievements and perfectionism.
You are enough.
Knowing this starts with accepting yourself. And the shift to true self-acceptance is realising you're already enough.
It's time to believe you're good enough, today.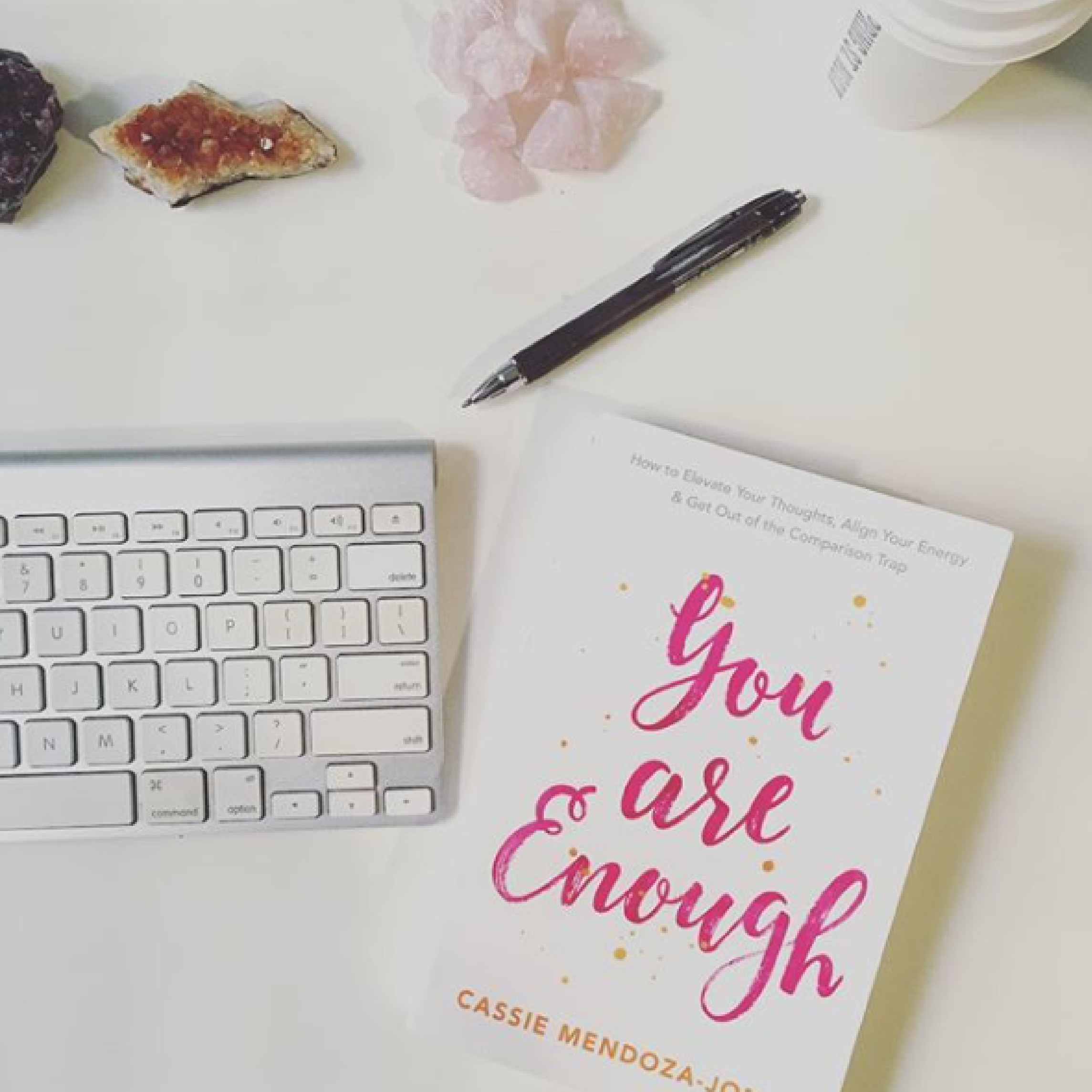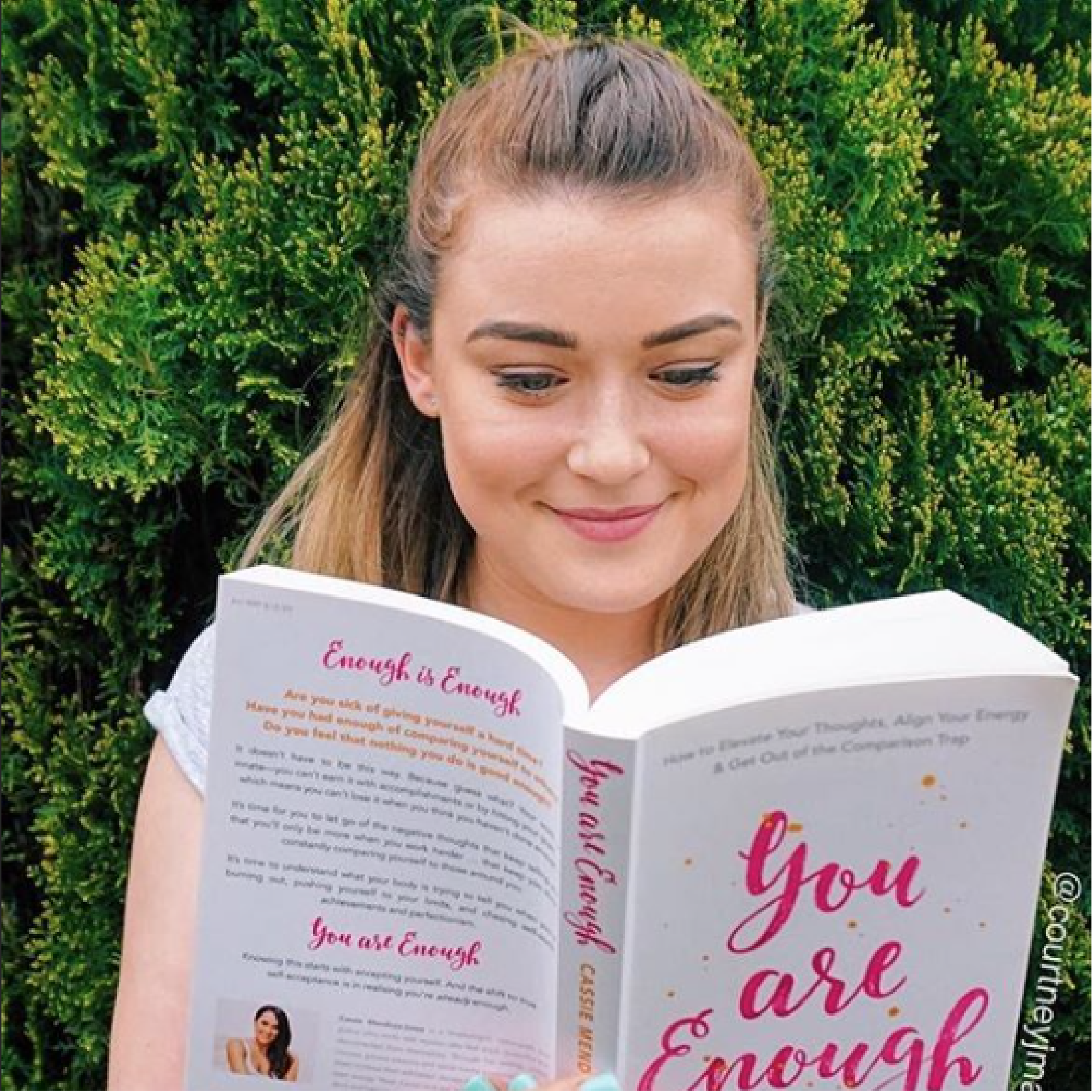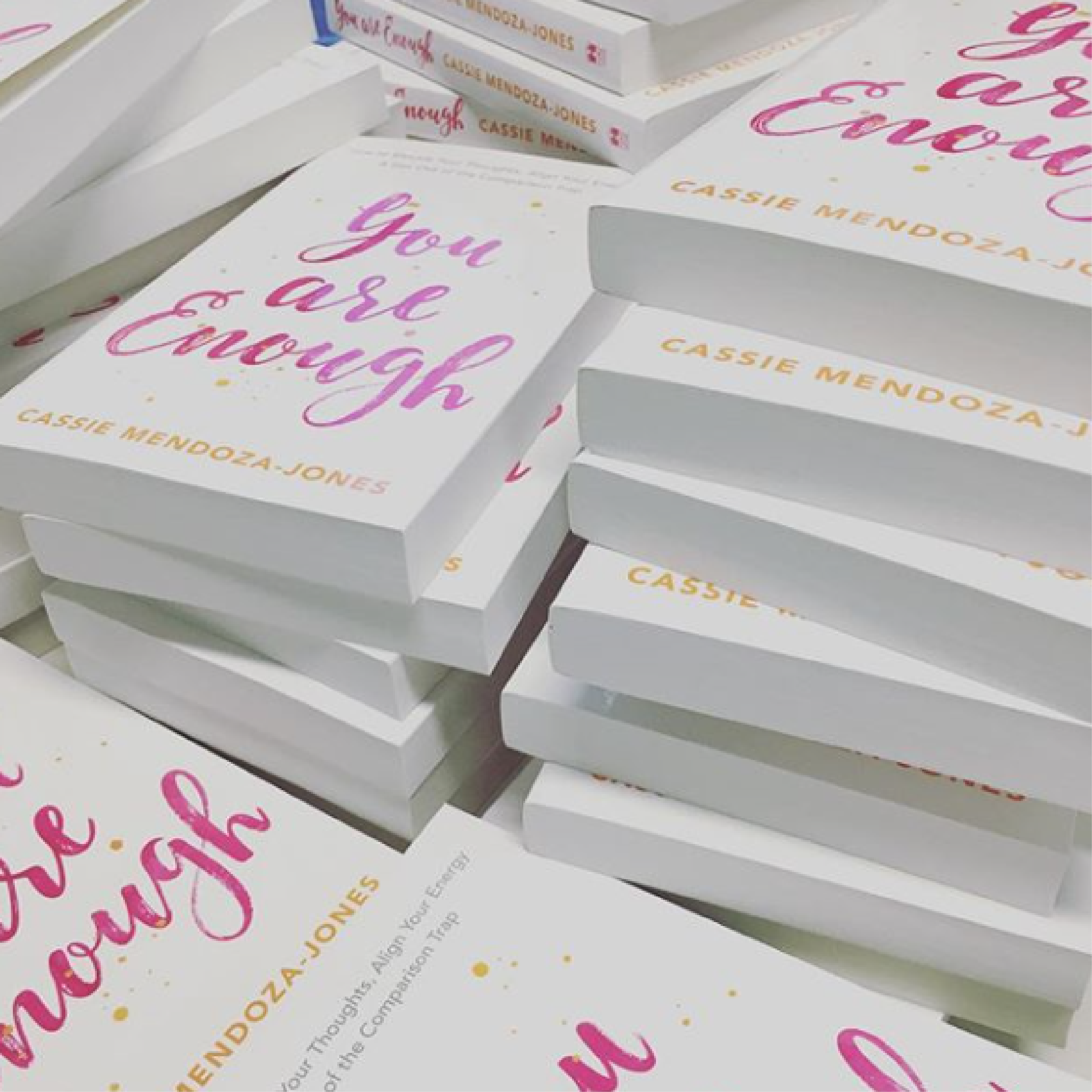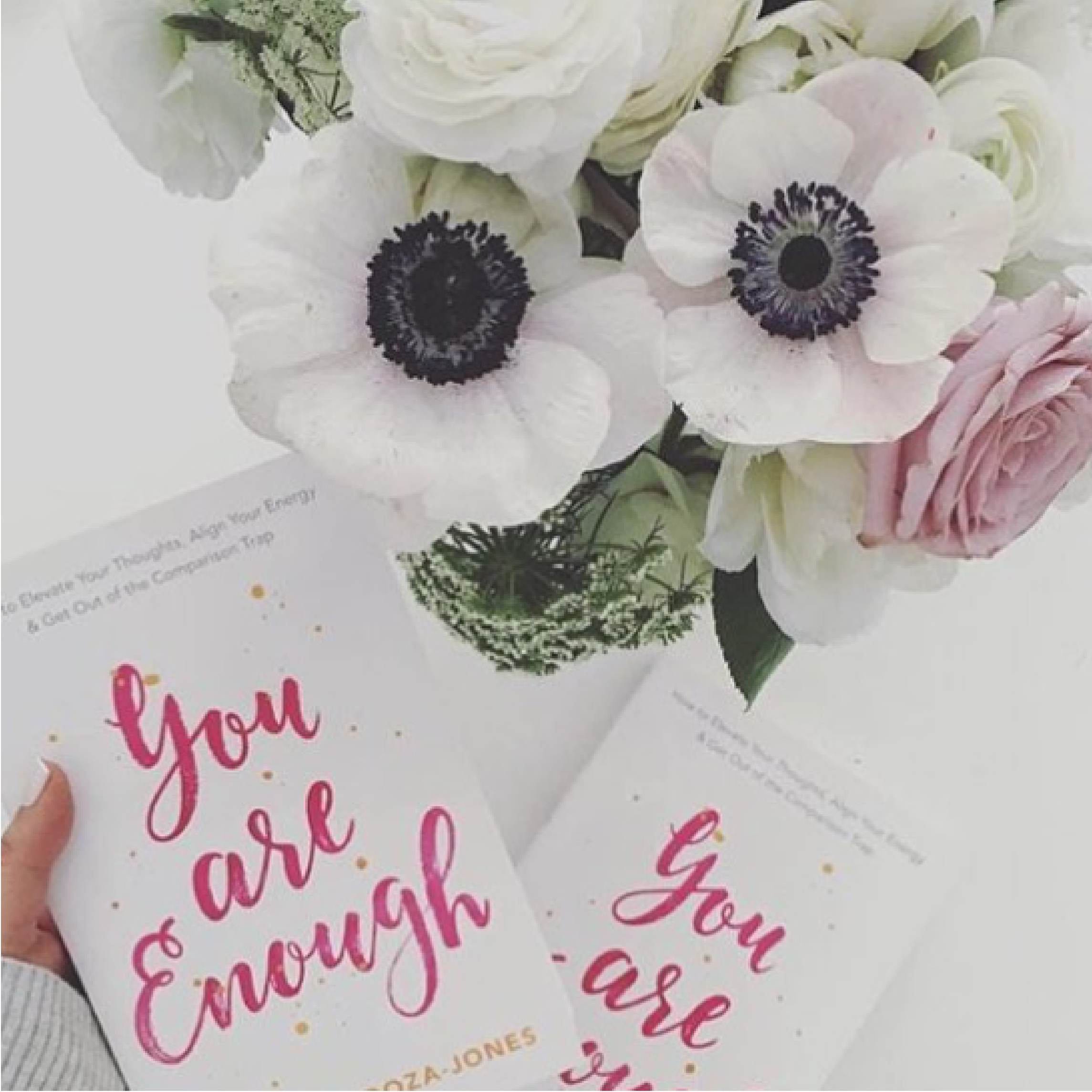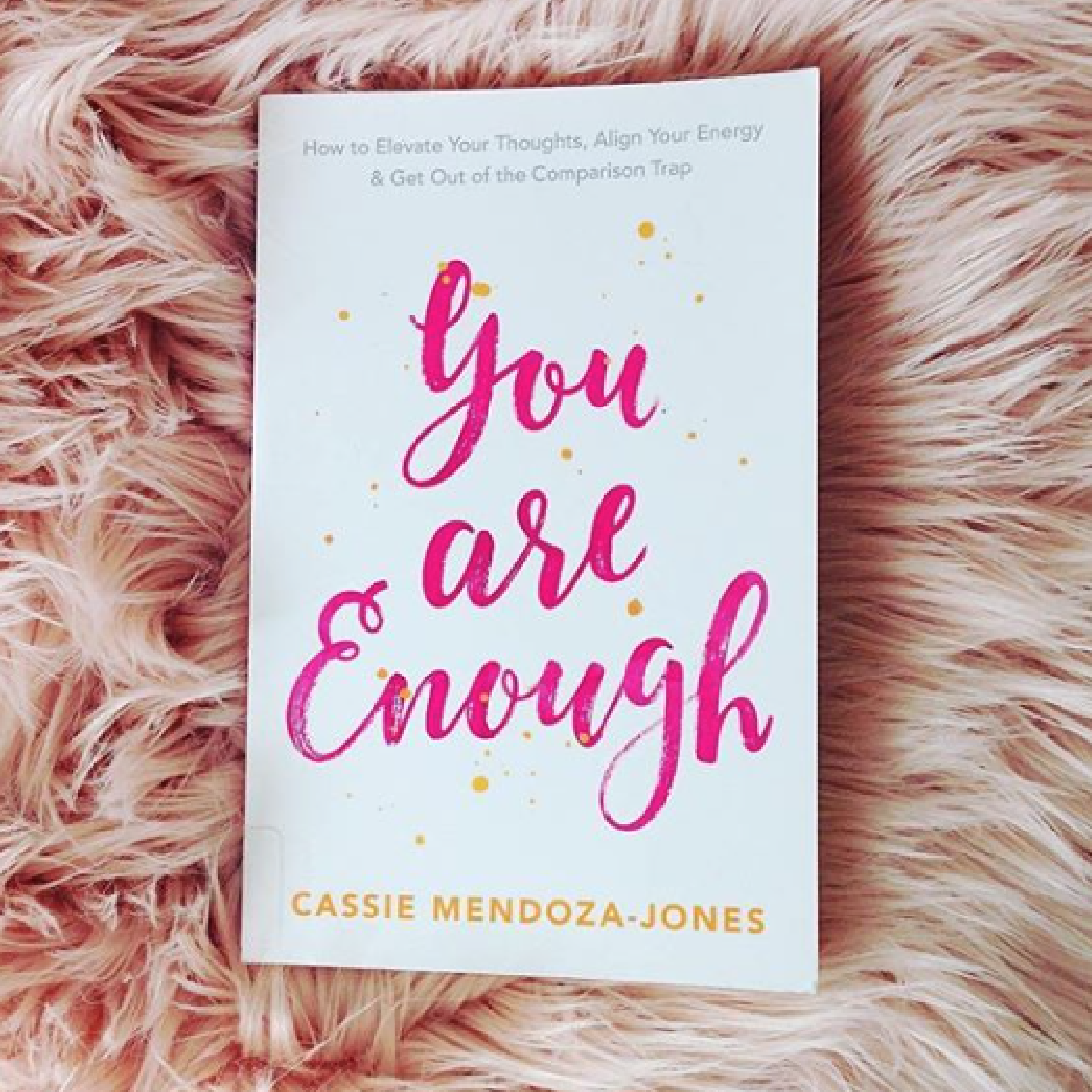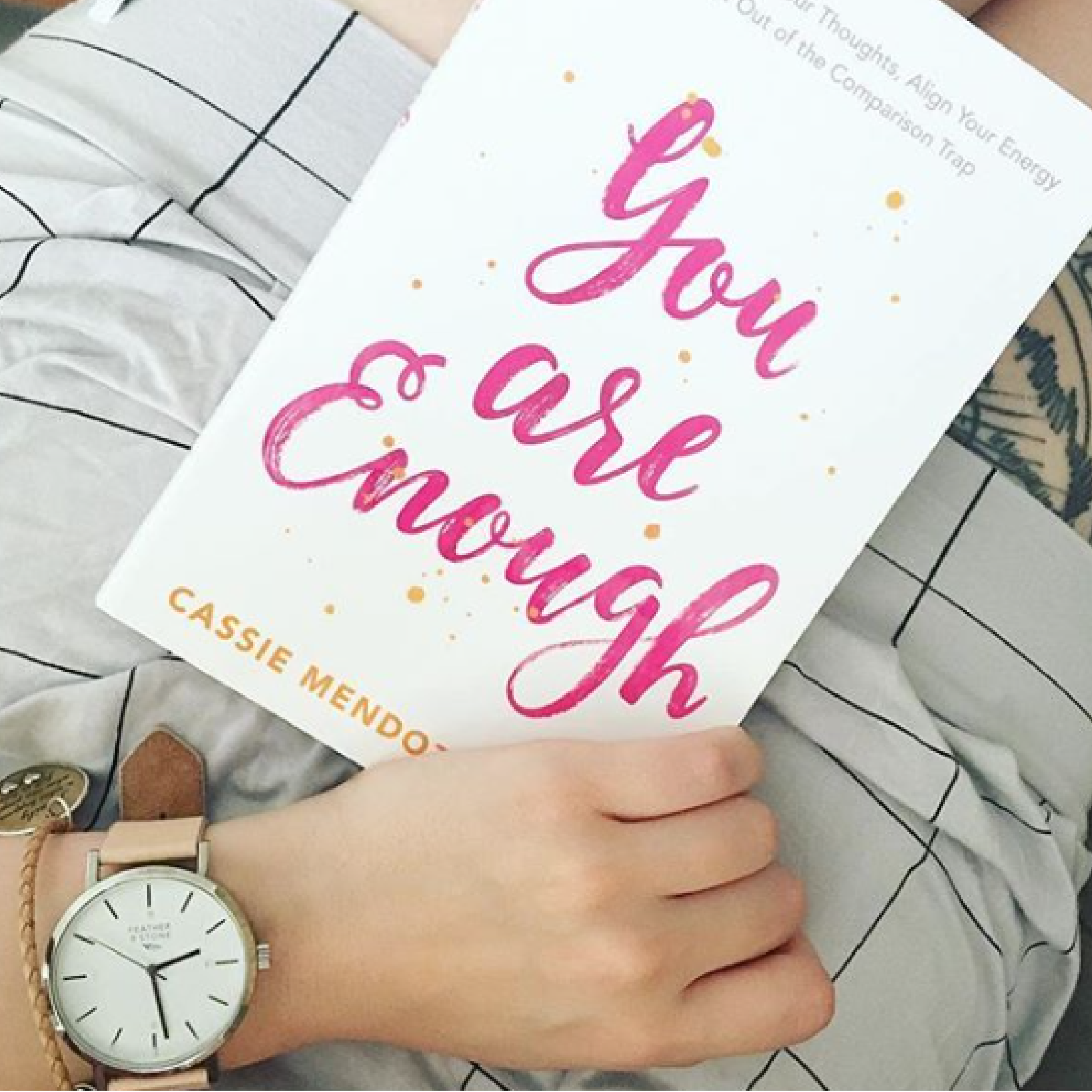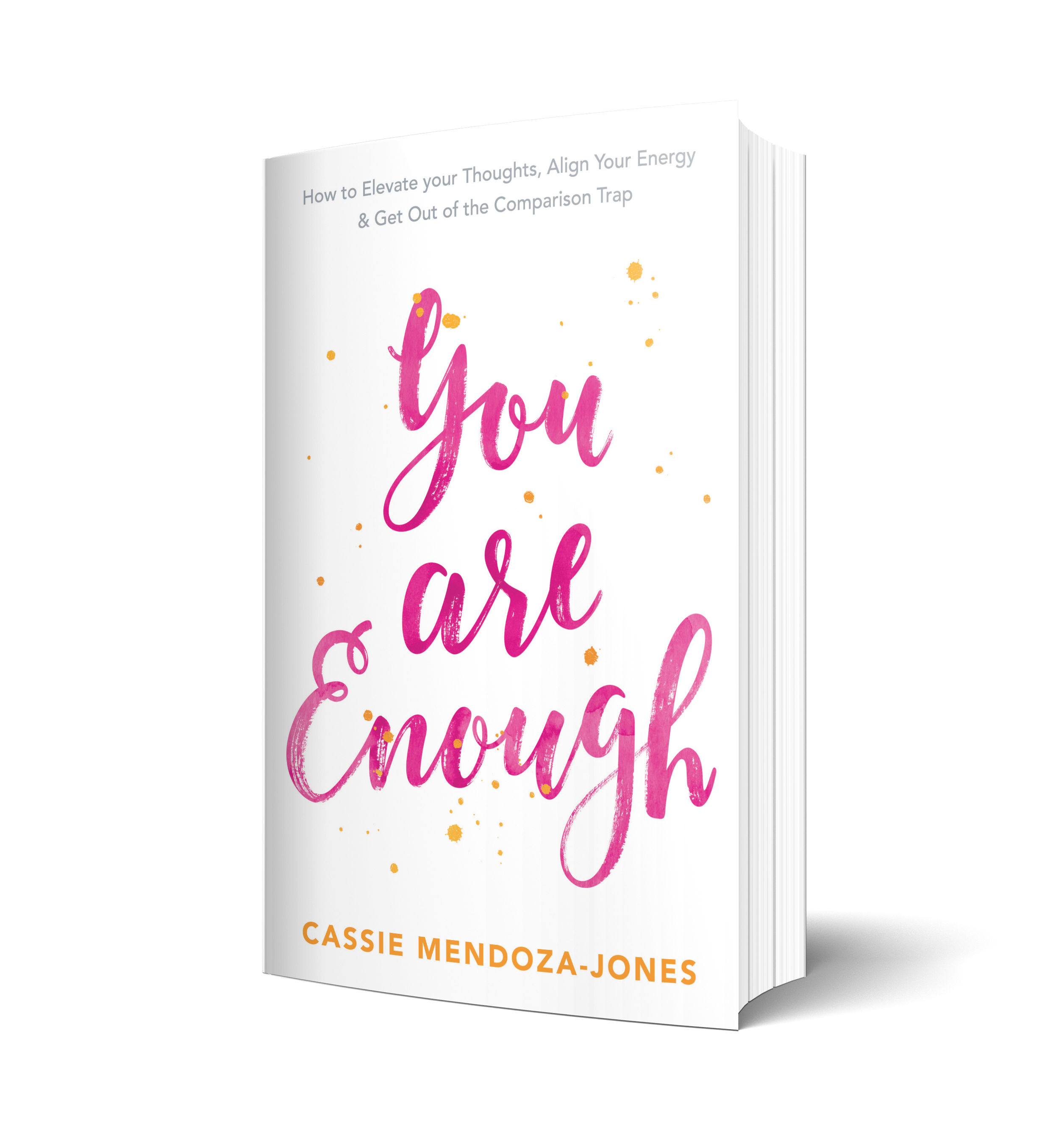 Order from these online retailers, or wherever books are sold.
Praise for You Are Enough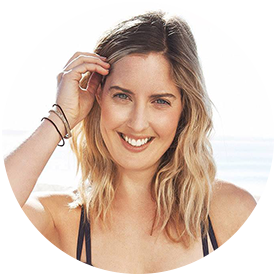 Pause, take a breath and read!
As a recovering perfectionist, this is the book I wish I'd read years ago when my inner saboteur was the boss of me. Cassie will teach you how to self soothe and stop pushing yourself to exhaustion.
AMY MOLLOY, Author & Journalist

A great addition to any self-empowerment bookshelf.
Cassie does a wonderful job in You Are Enough of connecting the physical, mental, emotional and spiritual components of self-worth, helping the reader to clear limiting beliefs and blocks, revealing the perfect, whole being you've always been in the process.
Cassie's toolkit steps the reader through change from a place of loving acceptance, rather than a place of pushing to be something other than the perfection you already are.

HELEN JACOBS, Author of You Already Know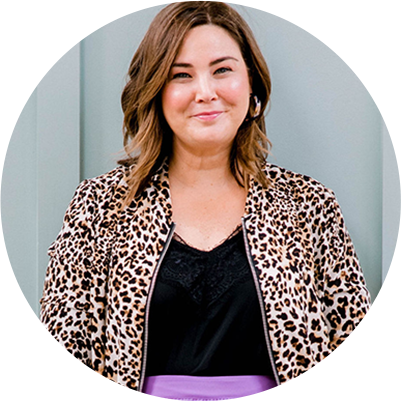 As a former perfectionist, Cassie's book spoke to me from the very first page.

I move forward in my personal development journey, I understand that our only job is to gently and lovingly release our inner self-critic and give ourselves permission to be … enough. Cassie has curated some brilliant tools to help you release those blocks, to allow ourselves to be perfectly imperfect.
DENISE DUFFIELD-THOMAS, Author of Get Rich, Lucky Bitch

This is the book you'll refer to again and again.
You Are Enough is a true gem that helps you become "besties" with your inner-critic and adopt beautiful self-care practices to feed your soul.
This is the book you'll refer to again and again – letting the edges curl from wear, highlighting your favorite passages, and feverishly scribbling notes in the margins.
MELISSA CASSERA, Business Strategiest & Screenwriter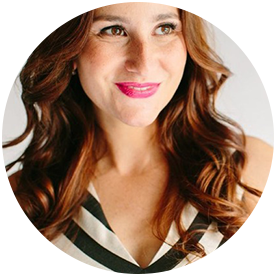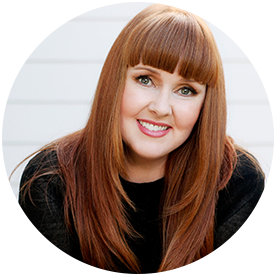 This book will help change many lives.
Cassie's beautiful book will help women end the tirade that we so often have with our inner critic, and get to a place of peace and self love. Sound grand? It is a grand journey, but through Cassie's beautiful words and wisdom, she makes it seem possible for women to find their confidence, get the most from their energy, and finally realise their self worth. 
MEGAN DALLA-CAMINA, Author of Getting Real About Having It All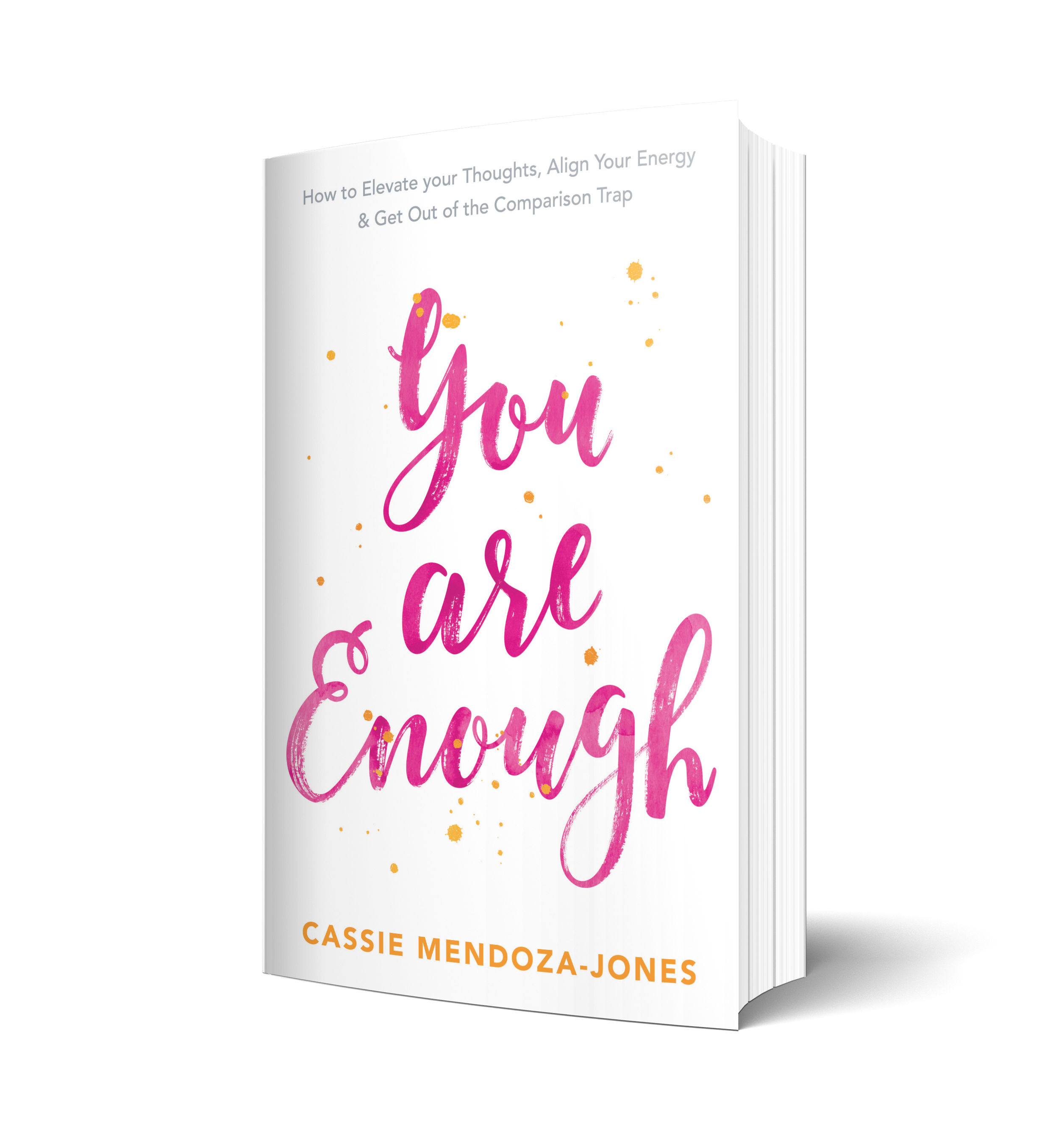 Order from these online retailers, or wherever books are sold.